News
Rutger Hauer, Star of Blade Runner, Passes Away at 75
The inimitable Rutger Hauer has died at 75, leaving behind a prolific legacy in film and television.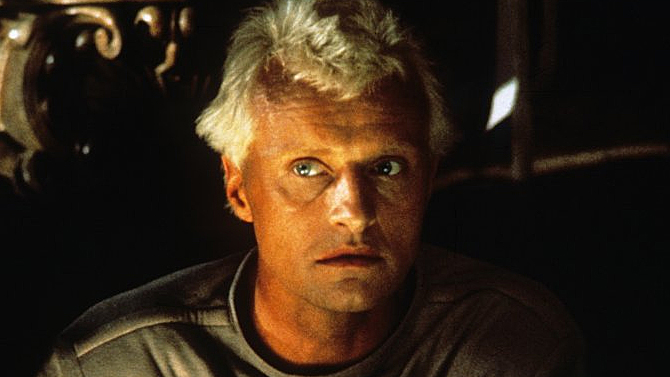 "I've seen things you people wouldn't believe. Attack ships on fire off the shoulder of Orion. I watched C-beams glitter in the dark near the Tannhauser gate. All those moments will be lost in time… like tears in rain… Time to die."
Rutger Hauer passed away this past Friday, July 19, at the age of the age of 75, having succumbed to a short illness. The news was revealed today by the actor's agent, Steve Kennis. However, unlike the unforgettable soliloquy – quoted above – that he delivered in 1982's Blade Runner, his moments will not be lost in time.
Indeed, the ever-emotive and versatile Dutch actor, Hauer, whose funeral was held today, leaves behind a breadth of work in the realms of film and television, spanning back to his first onscreen role, in the 1969 medieval television series, Floris, which was directed by eventual '80s action movie titan, Paul Verhoeven. That debut occurred by way of a stage career in the Netherlands, which he started after being in and out of school, and a stint in the Dutch Army.
Of course, Hauer will always be best-remembered for his role in director Ridley Scott's revered 1982 sci-fi actioner, the aforementioned Blade Runner, in which he played rogue replicant Roy Batty, opposite Harrison Ford's Deckard. The role effectively showcased a stark contrast of the character's bitterness and volatility with his poetically thoughtful nature; a powerful amalgam of the kind of conflicting thoughts and moods evocative of an artificial life form who's fearfully searching for answers to the same ontological question of "why am I here?" as any human would. Yet, Roy's existence was further vexed by his perpetual struggle against his creators to simply survive.
Further Reading: 25 Best Rutger Hauer Movies
Following his Floris role, Hauer's onscreen career would further flourish in his home country for over a decade before a mainstream stateside breakthrough in the 1981 crime drama, Nighthawks, in which he's in familiar antagonistic form opposite Sylvester Stallone and Billy Dee Williams. The role opened doors for Hauer, who fielded his magnum opus performance in Blade Runner in the following year, moving on to a run of starring roles in films like 1983 thriller Eureka, 1985 fantasy film Ladyhawke, 1985 adventure film Flesh+Blood (reunited with newly-surging director Verhoeven), 1986 thriller The Hitcher, 1986 actioner Wanted: Dead or Alive and – as a blind ass-kicking rescuer – 1989 actioner Blind Fury.
While Hauer didn't slow down at all during the 1990s, it was clear that the prominence of his offerings was starting to diminish. He appeared in 1992's franchise-launching Buffy the Vampire Slayer as manipulative head vampire Lothos, followed by an array of TV movies and made-for-video schlock-fests. However, he still managed to show up in prominent offerings from time-to-time, notably in director Christopher Nolan's film trilogy launcher, 2005's Batman Begins and – that same year – directors Frank Miller and Robert Rodriguez's Sin City, 2011 throwback exploitation actioner Hobo with a Shotgun, director Dario Argento's Dracula 3D, as well as director Luc Besson's 2017 space-sci-fi actioner Valerian and the City of a Thousand Planets. The last decade also saw Hauer in TV runs on HBO's True Blood, ABC's Galavant, Syfy's Channel Zero and UK comedy Porters.
Moreover, Hauer still has an array of performances banked for upcoming offerings, notably – amongst others – fantasy film The Mystery of Dragon Seal: Journey to China, drama Tonight at Noon, medieval thriller Emperor and a role as the Ghost of Christmas Future in the upcoming FX/BBC One TV miniseries update of A Christmas Carol, headed by Peaky Blinders' Steven Knight.
Hauer's personal life was typically kept low-profile in public, save for participation in causes such as Greenpeace, and his founding of AIDS awareness organization the Starfish Association. He is survived by his wife of 34 years, Ineke ten Cate (who he's been with since 1968), and his daughter (from ex-wife Heidi Merz), actress Aysha Hauer, who bore him a grand-child.
We at Den of Geek wish to convey our condolences and gratitude (for all the great moments,) to the family and friends of Rutger Hauer.
Read and download the Den of Geek SDCC 2019 Special Edition Magazine right here!
Joseph Baxter is a contributor for Den of Geek and Syfy Wire. You can find his work here. Follow him on Twitter @josbaxter.