News
The Russo Brothers to Produce Michael B. Jordan in Thomas Crown Affair Remake
The Russo Brothers announced at SDCC 2019 that they will produce a Thomas Crown Affair remake starring Michael B. Jordan.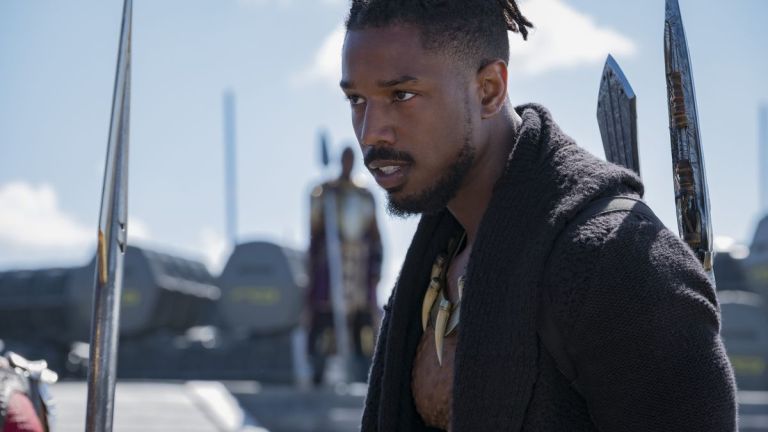 It's the Russo Brothers world and we're all just living in it.
Among the many new projects that the Avengers: Endgame directors announced during their San Diego Comic-Con 2019 appearance, one will bring them together with another critical part of the Marvel Cinematic universe. The Russo Brother's will be producing a remake of The Thomas Crown Affair starring Black Panther's Erik Killmonger, himself, Michael B. Jordan.
The Thomas Crown Affair first premiered in 1968. It starred Steve McQueen and Faye Dunaway and told the story of a millionaire playboy who wants to orchestrate the perfect crime. A remake starring Pierce Brosnan was produced in 1999 and was well received. A second remake has been kicking around Hollywood since 2016 and now the Russos are finally going to make it work with the help of Mr. Jordan.
further reading – SDCC 2019: Schedule, Dates, Panels, Tickets, News, and More
"Another great friend and an incredible actor," Joe Russo said at the panel which we attended. "This is a movie that we loved growing up, both versions, the Steve McQueen version and the Pierce Brosnan version. And we're going to bring our own spin to it as producers. We have Matt Carnahan writing the script right now. He's, we think, one of the best writers in the business, and we have a brand new take on it. We couldn't be more exciting to be working with Michael. He's one of the great actors of his generation without question."
Of all the actors to follow in the footsteps of McQueen and Brosnan, Jordan is a bold choice. After getting his start as a young actor in TV projects like The Wire and Friday Night Lights, Jordan is now a much sought after leading man. If he keeps this up, he may soon become the definitive Michael Jordan.
Other projects announced at the Russo Brothers' SDCC 2019 panel include a film about the opioid epidemic starring Tom Holland and adaptations of the comic Grimjack, and anime property Battle of the Planets.
Read and download the Den of Geek SDCC 2019 Special Edition Magazine right here!
Alec Bojalad is TV Editor at Den of Geek and TCA member. Read more of his stuff here. Follow him at his creatively-named Twitter handle @alecbojalad