News
Rules Don't Apply Review
Chemistry between the talented Alden Ehrenreich and Lily Collins tends to overshadow Warren Beatty's Howard Hughes in Rules Don't Apply.
Howard Hughes was such a fascinating figure in American history that it's somewhat surprising how long it took filmmaker Warren Beatty to get this passion project off the ground. But maybe that's because Rules Don't Apply isn't the Howard Hughes movie we've been expecting.
From the film's very opening, Hughes quips about fact-checking, setting the tone for a film where you'll frequently be questioning how much of this is based on reality before reminding yourself that Beatty set his film up fairly early as a fictionalized story based on Hughes' life.
The film is framed by a 1964 incident with news outlets trying to reach Hughes to get confirmation or denial that he has in fact holed himself up in a hotel as per a biography written about him. From there, we flashback to 1958, and we meet Alden Ehrenreich's Frank Forbes as he's starting his job driving for Hughes—whom he hasn't even met yet. His first job is to pick up Hughes' latest ingénue, Marla Mabrey (Lily Collins), the devout Christian Apple Blossom Queen from Virginia who has come to Hollywood with her mother (Annette Bening).
Marla, the virginal "Iron Maiden," has never touched a drop of alcohol, but she quickly bonds with Frank, who has a fiancée back home and technically must follow Hughes' rules about drivers not being involved with his "contract actors." Marla just wants to meet Hughes herself and get the screen test for Stella Starlight that brought her out to Hollywood in the first place.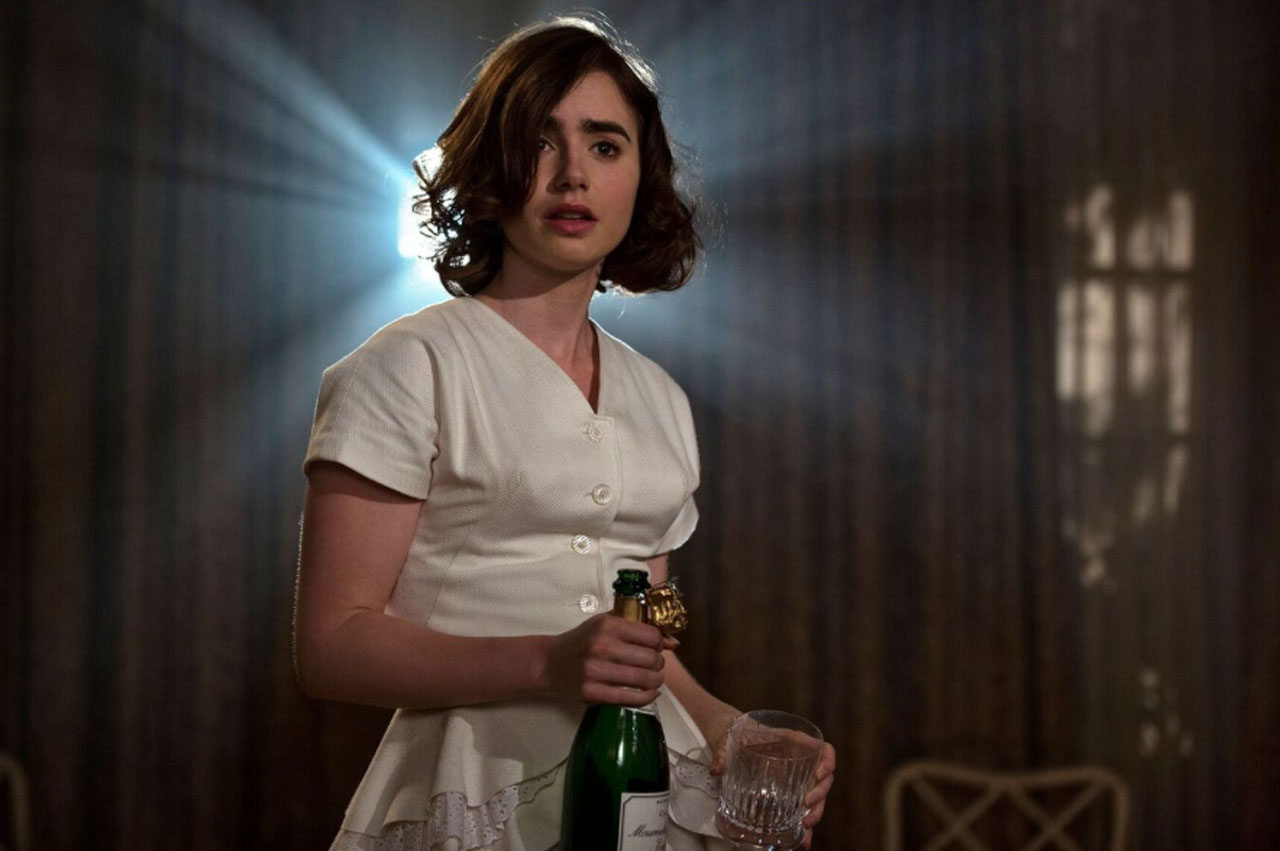 Rules Don't Apply could very well have been entitled "Young Christian Lovers in Hollywood" since much of it follows the relationship between these two young people, though it does eventually bring Hughes into the mix, as each of them finally has a chance to meet him. As expected, Hughes is an eccentric character who admires Frank's strong beliefs enough to trust him, and Frank quickly moves up the ranks.
There's something quite enjoyable about watching Beatty's first film as a director in nearly 20 years, mainly in the way it explores old school Hollywood through the world of the eccentric Hughes and how his brilliant mind for invention is countered by his mysterious presence among the film industry cognoscenti.
Also, despite Alden Ehrenreich's eerie resemblance to a younger Leonardo DiCaprio, Rules Don't Apply is nothing like Martin Scorsese's The Aviator, albeit this could be seen as a companion piece that's cut from the same cloth. Still, it's more about a three-way relationship between Hughes, Frank, and Marla.
Ehrenreich is turning into quite a potent young actor with the charm he brings to his role herefollowing an equally memorable one in the Coen Brothers' Hail Caesar! earlier this year. That ability to effortlessly step into the shoes of a young man in old Hollywood may have contributed to his casting as a young Han Solo. Collins continues to be an equally astounding young actress, and the two of them are so good onscreen together that you don't even mind that Annette Bening disappears for a good portion of the movie.
Warren Beatty could have done worse than casting himself as the older Hughes, although his performance is probably the most erratic of the cast and it's frequently all over the place. Some of his best scenes might be the ones with Ehrenreich, but he seems to deliberately take a backseat to his younger co-stars.
Add to that a great floating cast around him, including Matthew Broderick, Oliver Platt, and Ed Harris (as Frank's father—blink and you'll miss him), and Rules Don't Apply ends up being a fairy satisfying venture.
It's unfortunate then that the only major drawback of the film is also one of the big turning points in the story. In a moment, the picture seems to abruptly resolve Marla's relationship with one of the two male characters and leads to a hasty departure of another.
Even so, Rules Don't Apply is one of those fun movies where you won't have to wait too long for someone to say the movie's title; in fact, there's even a catchy song written with those words! That aside, the film is realized quite well, and Beatty's return to the director's chair ends up being an odd and erratic effort that perfectly mirrors Hughes himself.
Rules Don't Apply opens theatrically on Wednesday, Nov. 23.