News
Ron Perlman Joins Paul WS Anderson's Monster Hunter
The Capcom game adaptation also nabs TI Harris.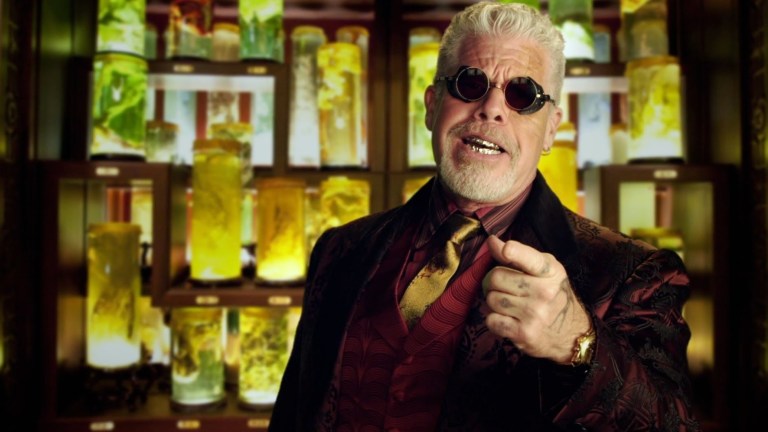 Seemingly done with making endless Resident Evil films for his wife, director Paul WS Anderson is moving forward with his plans to make a Monster Hunter movie – and he's now sorted his main cast. 
We already knew that Milla Jovovich would be starring, but The Hollywood Reporter has now confirmed that Ron Perlman and Tip "TI" Harris have signed on alongside her. With Jovovich taking the lead as a woman named "Artemis", Harris is playing a sniper named Link and Perlman is "Admiral", the leader of the group. 
Capcom's Monster Hunter franchise is already huge (especially in Japan) and Anderson has a pretty long extensive record other game adaptations already – even if this one is being made for a very ambitious sounding $60 million.  
"It's about a normal American who gets dragged into this parallel world, this Monster Hunter world. Then eventually the parallel world ends up coming to our world. So you have the creatures from the Monster Hunter world invading our world," says Anderson, using the word "world" a lot. "The mythology is that basically monsters are real and all the monsters and creatures from our mythology, whether dragons or the Minotaur, or Chinese dragons, it's all real. They were real. They really existed in our world. For every monster there was a hero that fought the monster. And then those monsters just disappeared, overnight. They ceased to exist, as did our need for heroes. They became a thing of myth and legend, but eventually the monsters will come back."
Monster Hunter is expected to start shooting in South Africa next month.