Features
Ron Livingston and Mark Duplass on the Themes of Tully
The film's male stars discuss their characters in director Jason Reitman's new comedy and how parenting is changing.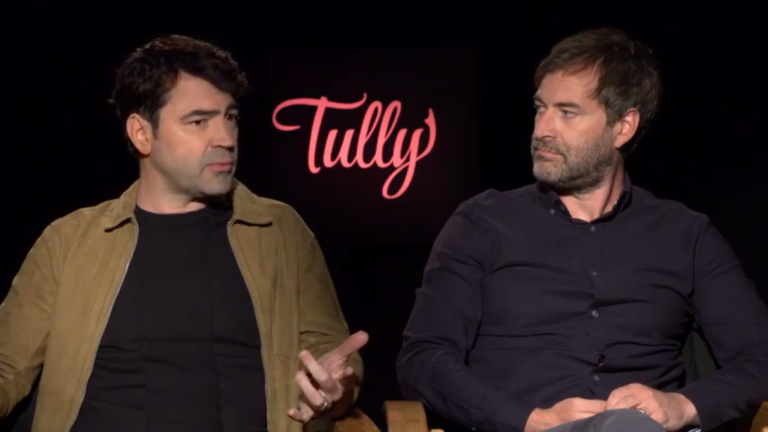 In Tully, Charlize Theron plays Marlo, a stay-at-home mom who is about to pass the tipping point of exhaustion when she and her understanding but also overworked husband Drew (Ron Livingston) welcome a third child into their lives.
Marlo's wealthy brother (Mark Duplass) offers to pay for a night nanny — a woman who comes to the home and takes care of a newborn at night so mom can get some rest — and into the lives of Marlo and Drew comes Tully (Mackenzie Davis), a kind and plucky young nurse who will impact their lives in more ways than they think.
Den of Geek sat down with Livingston and Duplass to discuss how their characters were developed and how they relate to the issues and themes of this sharp but moving comedy, which reunites writer Diablo Cody and director Jason Reitman (Young Adult, Juno).