News
Roma Trailer: Gravity's Alfonso Cuaron Tackles Netflix Drama
Alfonso Cuarón, the Oscar-winning director of Gravity, makes his return with Roma, a black-and-white Netflix drama.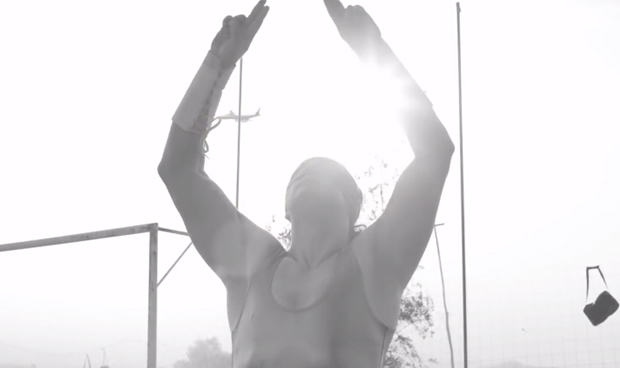 Roma may not be the genre of movie that one might assume would follow writer/director Alfonso Cuarón's 2013 smash space-set thriller, Gravity, a film that dominated the 2014 Academy Awards, garnering an array of wins, notably Best Achievement in Directing for Cuarón himself. However, Cuarón's latest effort in Roma, a black-and-white drama set in the titular middle-class Mexico City neighborhood during the 1970s, is one that's deeply personal and a throwback to his own childhood.
Cuarón wrote and directed the film, which is heading to Netflix, representing yet another prestige picture distribution coup for the streaming giant.
Roma Trailer
The first Roma trailer is more of a teaser, manifesting as a manic montage of various imagery that mixes the hard times with the good times in its portrait of life in the Mexico City neighborhood during a particularly harsh economic period in the 1970s. It's certainly light years from the awesome orbital survival ordeal of Sandra Bullock's character in Gravity, but it seems to be every bit poignant to the director, whose artistic choice of a black-and-white offering gives the film a vintage New Wave feel.
As the video's description states, using a surrealist slant:
"Time and Space constrain us, but they also define who we are, creating inexplicable bonds with the others that flow with us at the same time and through the same places. ROMA."
Here's the official synopsis:
"ROMA follows Cleo (Yalitza Aparicio), a young domestic worker for a family in the middle-class neighborhood of Roma in Mexico City. Delivering an artful love letter to the women who raised him, Cuarón draws on his own childhood to create a vivid and emotional portrait of domestic strife and social hierarchy amidst political turmoil of the 1970s."
While writer/director Alfonso Cuarón took five years after the success of Gravity to return with Roma, his docket is hardly empty. He'll next write and direct an untitled television project which will star Manchester by the Sea Best Lead Actor Oscar winner Casey Affleck. He's also attached to the script for a drama, called A Boy and His Shoe. His previous directorial efforts include 1998's Great Expectations, 2004's Harry Potter and the Prisoner of Azkaban (the Internet's favorite Potter film) and 2006's Children of Men.
Roma Release Date
Roma is set to premiere on Netflix on a date to be confirmed. Most likely, that date will be in the last quarter of the year, setting the film up comfortably for fresh consumption on the way the 2019 Awards Season.
The film is also being touted for limited theatrical showings.
Read the latest Den of Geek Special Edition Magazine Here!