News
ROM Spaceknight Movie Set with Ready Player One Writer Zak Penn
Ready Player One writer Zak Penn will adapt classic Marvel comic (and toy,) ROM: Spaceknight for Paramount.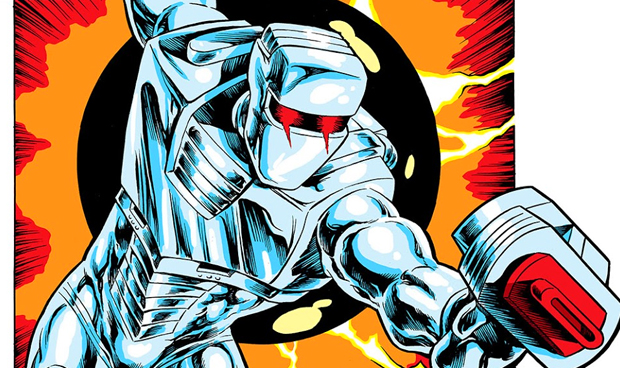 ROM, a 1980s Marvel Comics and Parker Bros/Hasbro toy property, has, despite sporadic revivals, managed to miss much of the momentum bestowed by the nostalgia wave. However, that will likely change soon enough, since the attention of the film industry has moved in its direction with plans for a ROM feature film apparently moving forward with the acquisition of highly-sought screenwriter Zak Penn.
Paramount Pictures and Hasbro's Allspark Pictures have hired Zak Penn to write a screenplay adapting classic story of ROM for a prospective film, reports Deadline. A subsidiary of Hasbro Toys, Allspark handles the company's multimedia properties such as Transformers, G.I. Joe, My Little Pony, anime Beyblade and even the board game adaptations like the Ouija movies and the 2012 popcorn flick, Battleship. Indeed, ROM will fit in well with fans of the Transformers IP flagship.
The ROM property was launched in 1978 with Parker Brothers' release of a toy, created by Scott Dankman, Richard C. Levy and Bryan L. McCoy, manifesting as a robotic-looking outer-space-originated action figure – riding the post-Star Wars wave – brandishing lighting and sound effects. Marvel Comics subsequently supplied a substantial backstory with the 1979 launch of the series, ROM: Spaceknight, which featured writing by Bill Mantlo and art by Sal Buscema (Frank Miller drew the cover of the 1979 premiere issue). The series became well-regarded amongst comic book connoisseurs.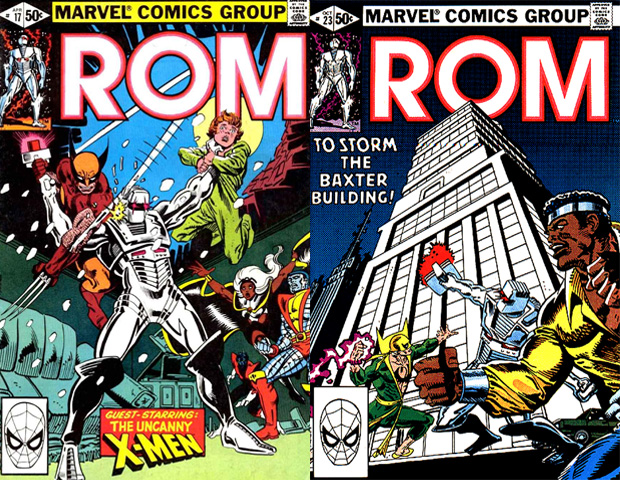 The story centers on the mission of ROM, an alien from the planet Galador, who, through an experimental procedure, was physically altered to become a robotic space knight, armed with an array of weaponry specifically designed to identify and neutralize a malevolent race of shapeshifting alien magicians, called Dire Wraiths. ROM's pursuit of the Wraiths spills over to Earth, where some continue to hide. Of course, with ROM: Spaceknight being a Marvel title, the space cyborg's exploits occasionally got him entangled with other Marvel characters, such as the X-Men, Iron Fist and Luke Cage, and even led to an encounter with Galactus (back on Galador). – The initial series ran until February of 1986, though it would be revived in various forms throughout the years, notably with IDW's relaunch in 2015.
For writer Zak Penn, whose work on director Steven Spielberg's touted dystopian virtual reality 1980s pop culture love letter movie, Read Player One, hits theaters this week (March 29), the ROM film project joins a backlog that includes a treatment for the still-hypothetical Suicide Squad 2 and the also still-hypothetical The Karate Kid 2, sequel to the 2010 Jackie Chan/Jaden Smith remake movie. His impressive writing CV includes work on The Avengers, The Incredible Hulk, X-Men 2, X-Men: The Last Stand, Fantastic Four, Elektra, Behind Enemy Lines and The Last Action Hero, with TV work on Syfy's people-with-powers series Alphas. Additionally, he's reportedly working on project that revives the Wachowskis' work on The Matrix franchise.
With the Transformers film franchise looking for fresh new ideas, notably with its Bumblebee solo spinoff, Hasbro seems to be embracing the idea of reviving ROM, not only for exposure to a new generation, but to finally cement the property's status in the mainstream; something that, even its heyday, was elusive (some would say unjustly).
We'll be sure to update you on the ROM movie project as things develop.