News
Rolling Stones Movie Coming From Downton Abbey Director
Get ready to shake your hips. Andy Goddard will shine a light on England's biggest soul survivors.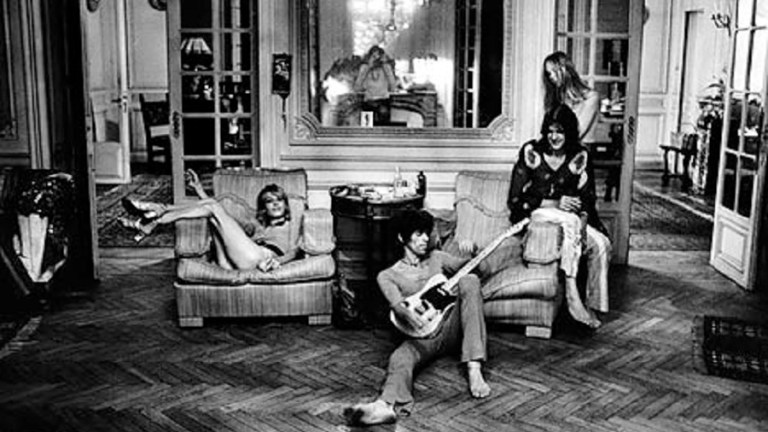 The Rolling Stones are rock and roll royalty. Mick Jagger has been called sir in some circles since 2003, just not by Keith Richards. Andy Goddard, best known for BBC's stately Downton Abbey series, will direct the upcoming film Exile on Main Street: A Season in Hell with The Rolling Stones, about a period in the band's less chivalric times. Maybe the period wasn't so knightly, but it produced one of the rawest and innovative collections of music caught on vinyl. Long before Mick even thought about producing HBO's Vinyl.
Exile on Main Street: A Season in Hell with The Rolling Stones is based on the book chronicling the session by Robert Greenfield, who also wrote the biography of Timothy Leary. The screenplay is being written by Brandon and Philip Murphy.
Exile on Main Street was the Rolling Stone's 10th studio album. It was recorded in the summer of 1971 when the band declared themselves tax exiles and took their mobile recording studio to France. Mick had just married Bianca. The couple and Keith Richards rented a villa, Nellcôte, in Villefranche-sur-Mer. Bassist Bill Wyman, drummer Charlie Watts, guitarist Mick Taylor and Bobby Keys settled in the south of France.
The sessions were the stuff of rock and roll legend. It is estimated the band, and visiting friends like William S. Burroughs, Terry Southern, Gram Parsons and Marshall Chess, went through more than a thousand pounds of heroin. The rhythm section wasn't particularly pleased but the tracks were engineered to become one of the band's best albums.
The Rolling Stones have been an almost constant presence on film. Their music played in the background of Martin Scorsese's Mean Streets and Goodfellas before he produced the concert documentary Shine a Light. Gimme Shelter chronicled both the Altamont Free Music Festival and the end of the 60. Documentaries like Charlie Is My Darling, Cocksucker Blues and Crossfire Hurricane showed the band playing at work. Mick Jagger acted in his prime for the Nicolas Roeg film Performance and the Australian rebel film Ned Kelly. Jagger even auditioned for the role of Dr. Frank N. Furter in The Rocky Horror Picture Show.
Goddard's recent credits include A Kind of Murder, Set Fire to the Stars, and a season 2 episode of Netflix's Daredevil.
There is no word yet on who will play the young musicians. The roles of Mick Jagger and Keith Richards are being cast right now.
Exile on Main Street is set to begin shooting later this year.
SOURCE: DEADLINE