News
Roger Moore 1927-2017
The great Roger Moore, who played James Bond in seven movies, has left us.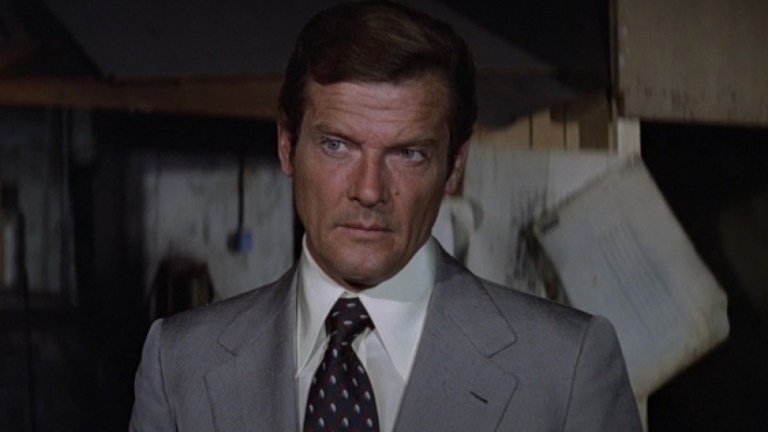 Roger Moore has died at the age of 89 after what his family described as "a short but brave battle with cancer."
Moore was born in 1927 and his early acting career consisted of commercial work and smaller roles in films. His star began to rise as the title role in the British TV version of Ivanhoe which ran for 28 episodes in 1958-1959. He spent time as the cousin of James Garner's Maverick on that famed Western TV series, and ascended to true stardom as Simon Templar on The Saint from 1962-1969, a role which surely helped prepare him for his later adventures as James Bond.
Moore took on the role with 1973's Live and Let Die, and would star in six more. While not quite the hardened spy of the Ian Fleming novels or the earliest Sean Connery films, Moore brought a wry sense of humor and charm to Bond that served the character well as the franchise grew in popularity. While occasionally (and wrongly) maligned for deviating from the character's humorless nature, Moore's time in the role includes at least two series highlights: 1977's The Spy Who Loved Me and 1981's underrated For Your Eyes Only. 
The Bond franchise has found continued success in the 30 years since he left the role, but no actor played Bond in more films. Perhaps because of their constant rotation during the early days of HBO, there's an entire generation of fans who will always associate Bond with Roger Moore above all others.
While his filmography includes dozens of other movies, those seven James Bond entries are inescapable, and Moore wasn't afraid to have fun with this element of his stardom. His appearance in Hal Needham's 1981's farce The Cannonball Run as "Seymour" was just one example of this.
Mr. Moore spent the last 25 years of his life as an ambassador for UNICEF. You can make a donation to UNICEF here.
Here's the full announcement from Roger Moore's family: