News
Rocky Horror TV Show To Premiere on Oct. 20
Throw open the switches on the sonic oscillator, the Rocky Horror TV Show sets premiere date.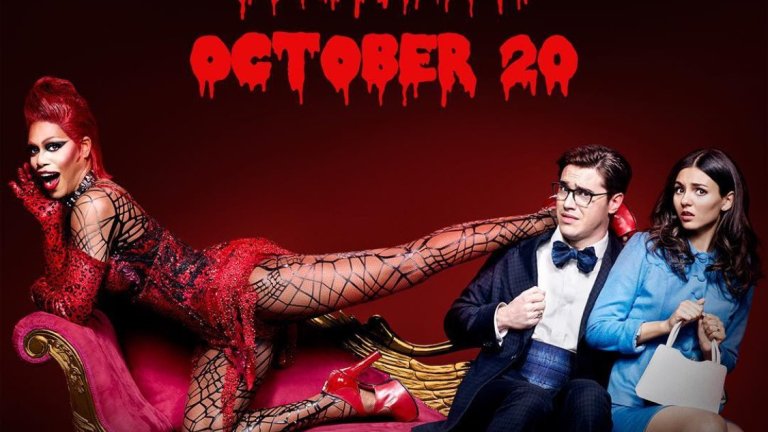 It's astounding, Fox waited until Commie Kahn in Sandy Eggo, where conventional conventioners are convening, to announce the premiere date of the all-star Rocky Horror Picture Show Shadow Cast's TV version of the midnight cult classic.
"It's official! 'The Rocky Horror Picture Show' will air on @FOXTV on October 20th! Mark your calendars!," Adam Lambert wrote on Twitter.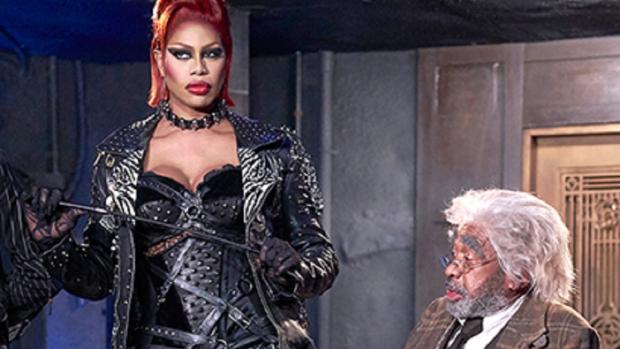 It was strange the way it happened. All the pieces seeed to fit into place. The answer was there all the time, it took a small accident to make it happen. An accident. 
It seems just a few days since Fox's new trailer for their two-hour broadcast of The Rocky Horror Picture Show. The trailer showed that the cast plan on being very faithful to the original. Brad Majors' voice is a caricature of Barry Bostwick's voice, which was a parody in itself. Laverne Cox, who will be playing the sweet transvestite, sounds like she's been working on her Tim Curry impression. The whole cast looks like they are doing this for as much fun as a shadow cast.
The trailer features a quick look at nearly all of the characters with recognizable quotes from the original 1975 movie. 
The original Dr. Frank-N-Furter, Tim Curry, will lend his neck to the narrating and Time Warping Criminologist role, originally played by the feckless and neckless Charles Gray.
Two months ago, Fox released a teaser trailer for the series.
Unconventional conventionists are getting set to convene for a Halloween night showing of Richard O'Brien's 1975 cult-classic midnight movie. Fox announced that its kinky reboot of The Rocky Horror Picture Show will air in October 2016.
"Sweethearts Janet (Victoria Justice from Victorious) and Brad (Ryan McCartan from Liv & Maddie and Heathers the Musical) stumble upon flirtatious mad scientist Dr. Frank-N-Furter's (Emmy Award-nominated actress Laverne Cox, Orange is the New Black) bizarre abode during his annual Transylvanian science convention to showcase the birth of ROCKY HORROR – a muscle-bound specimen created solely to fulfill Frank's desires," reads the official press release.
The two-hour event also features Emmy Award nominee Tim Curry, the original Frank-N-Furter.  Actor and singer Staz Nair (Game of Thrones) will play Rocky Horror. Also featured in the event are American Idol alum Adam Lambert as Eddie, Reeve Carney (Penny Dreadful, Spider-Man Turn Off the Dark) as Riff Raff, Tony Award winner Annaleigh Ashford (Sylvia, You Can't Take It With You, Masters of Sex) as Columbia, Christina Milian (Grandfathered) as Magenta, Ivy Levan as USHERETTE, Tony Award winner Ben Vereen (Pippin) as Dr. Everett Scott.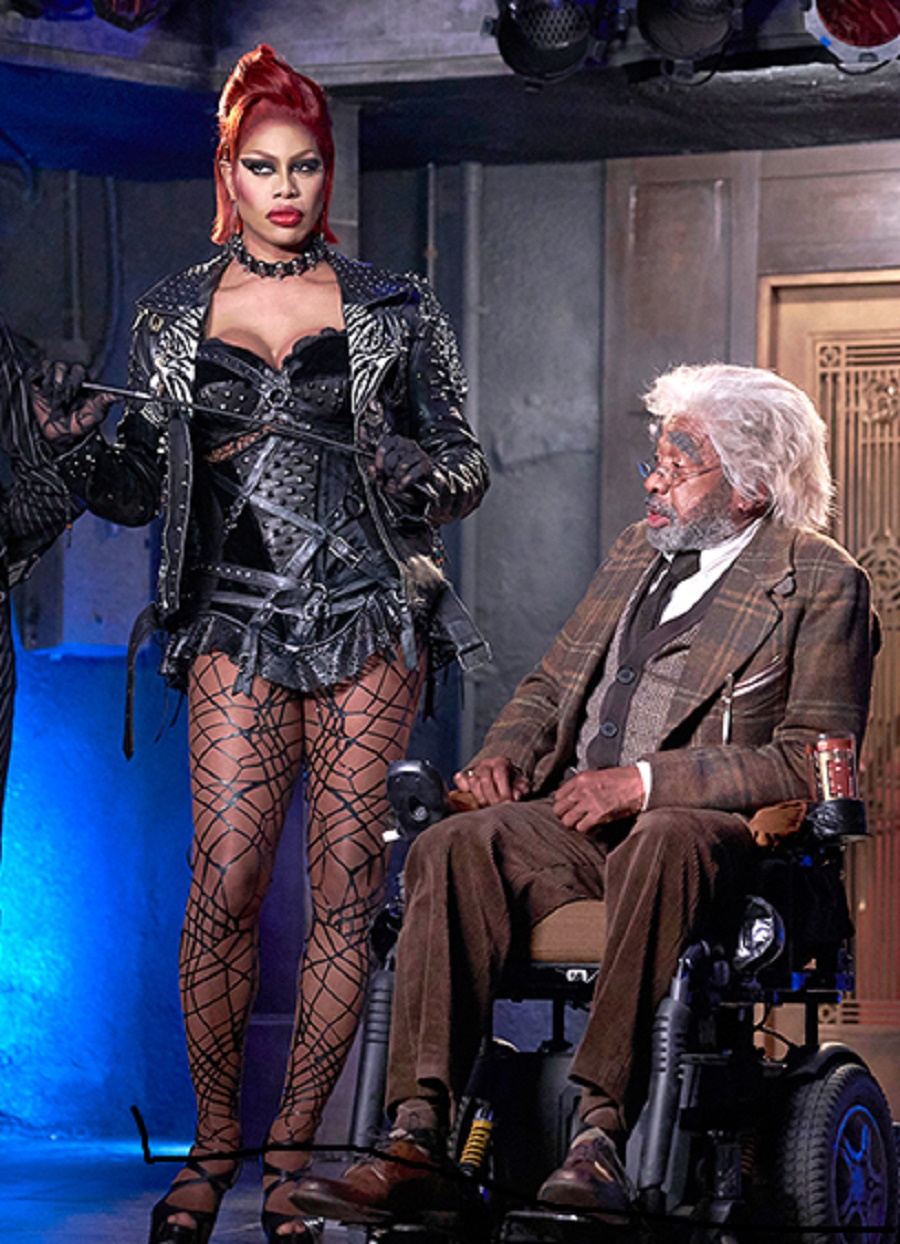 The Rocky Horror Picture Show is based on the original screenplay by Jim Sharman and Richard O'Brien with lyrics and music by Richard O'Brien.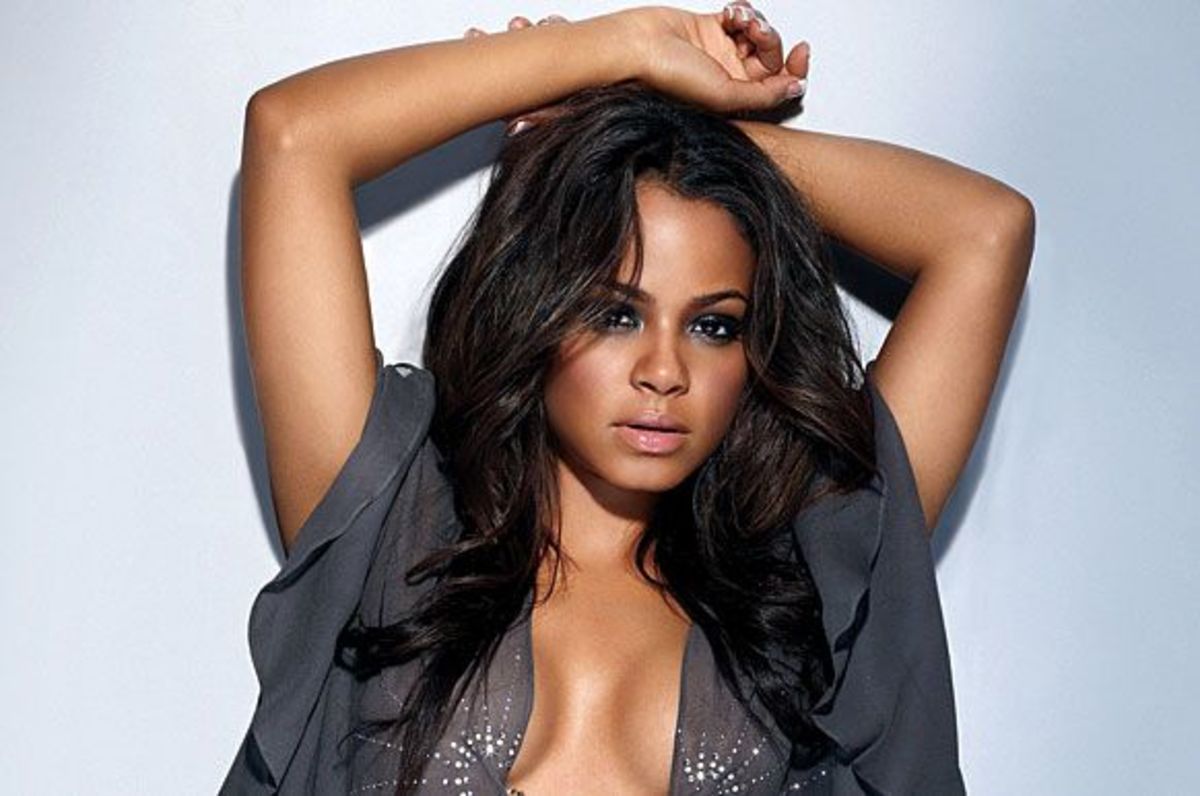 CASTING
The times they are a warping. The sweet transvestite from Transylvania will be played by Laverne Cox, the first transgender actor to get an Emmy nomination, for her role on Orange Is The New Black.
Fox cast Cox as Dr. Frank N. Further, a role that was originated on both stage and screen by Tim Curry, in their two-hour made-for-TV adaptation of The Rocky Horror Picture Show, which in fairness should be called The Rocky Horror Television Show.
Christina Milian is lucky. Fox is lucky. We're all lucky. It took a small accident to make it happen.
Fox's TV reboot of The Rocky Horror Picture Show cast their voyeuristic intentions on Christina Milian for the role of Magenta, Dr. Frank N. Furter's maid and personal favorite color.
Milian is currently starring on the Fox series Grandfathered. The Grammy-nominated musician on Lil Wayne's Young Money/Cash Money/Universal label also appeared in Be Cool, Love Don't Cost a Thing and Christina Milian Turned Up, her own E! network reality series. Milian was the social media correspondent for The Voice and showed up to dance on Season 17 of Dancing with the Stars.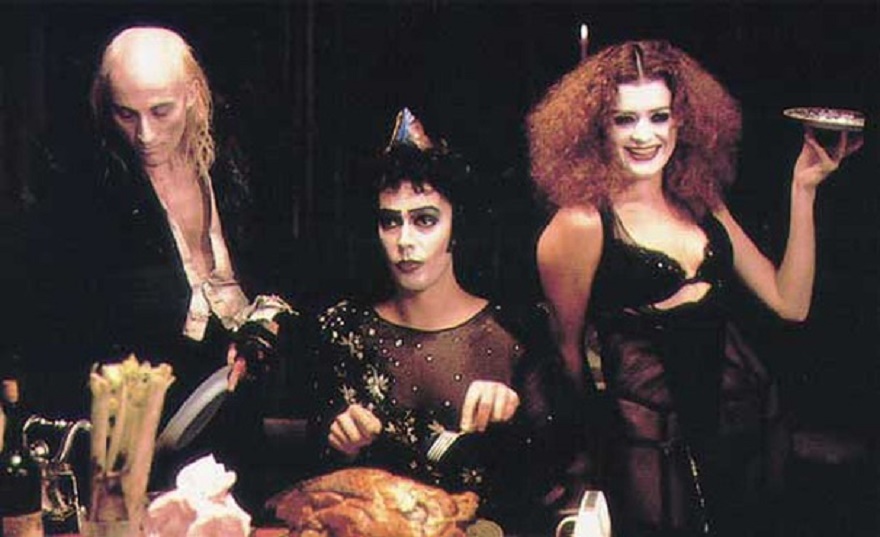 Yesterday, Feb. 2, it was announced that Kinky Boots star Annaleigh Ashford will tap her way into The Rocky Horror Picture Show reboot. Don't point that tit at me. I get my dope from Columbia. Variety magazine reported that the Tony-winning actress from Kinky Boots will to play Columbia in Fox's TV staging.
"The Rocky Horror Picture Show follows sweethearts Janet (Justice) and Brad (McCartan), who stumble upon Dr. Frank-N-Furter's bizarre abode," reads the official synopsis. "Frank-N-Furter, a sexually ambiguous, flirtatious alien mad-scientist – with the help of his faithful servants, Riff Raff and Magenta – is holding an annual, Transylvanian science convention to showcase the birth of 'Rocky Horror' – a fit, attractive man created solely to fulfill Frank's desires."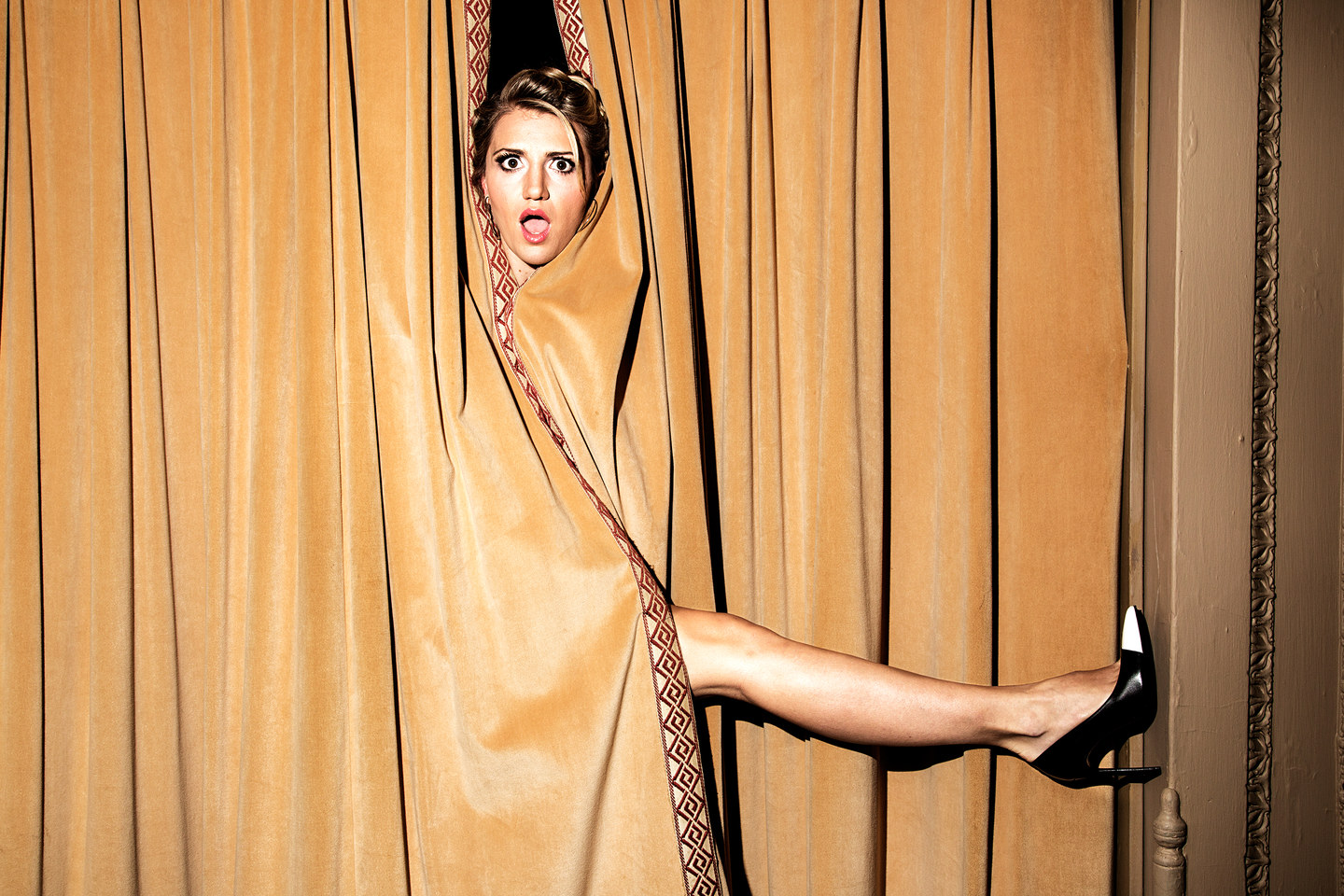 Ashford will next be seen in the indie movie Franny. She will also return to Showtime's Masters of Sex as Betty DiMello.
The Rocky Horror re-kinky-boot will begin filming in Toronto this March and debut in the fall.
Fox recently staged Grease Live, which pulled in about 12.2 million viewers. They are next set to stage a live broadcast of The Passion, a pop music reimagining of Mel Gibson's The Torture of The Christ, I suppose.
Tim Curry recently gave the Charles Atlas Seal of Approval to the Fox revival of The Rocky Horror Picture Show. The original sweet transvestite from the planet Transylvania, where fishnets are not drag, will play the part made famous by Charles Gray, the criminologist and narrator.The legendary Dr. Frank N Furter will play the neck-challenged criminologist for Fox's Rocky Horror Picture Show high-heeled reboot.
Curry is really sticking his neck out for this part. As fans of the cult hit know, every time the narrator shows up on scream we're supposed to ask "where is your fucking neck?"
The casting was announced by Fox Television Group chairmen and CEOs Gary Newman and Dana Walden at a TCA panel.
"I am very happy and excited to be a part of this new event," Curry said in a statement.
Curry has been bravely battling back from a debilitating stroke he suffered and this will be his first full public performance.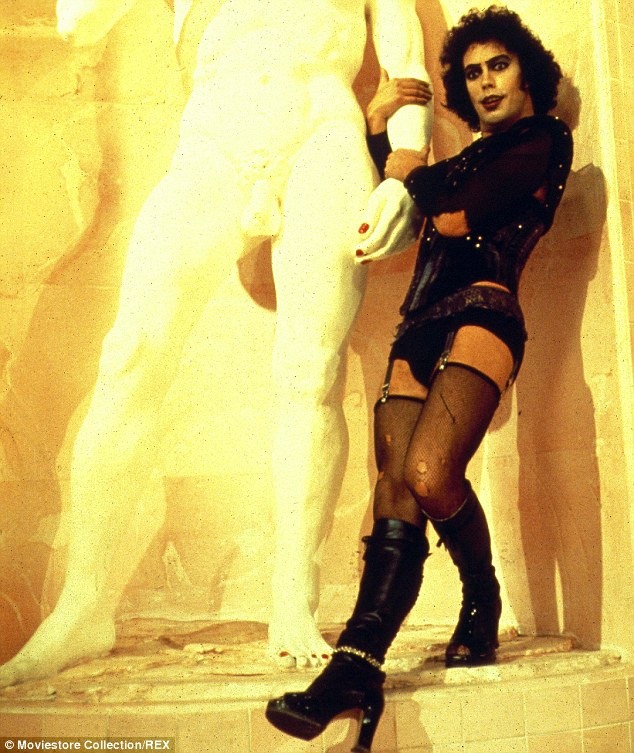 On Jan. 14, it was announced that American Idol singer Adam Lambert is joining The Rocky Horror TV Show and cult movie aficionados are ripping up their fishnets. If anything goes against the original underground atmosphere that had been created by Richard O'Brien's counterculture classic it is this ultra-mainstream casting.
Lambert will be taking on the role of Eddie, Dr. Frank N. Furter's first, failed creation. The role was originally played by Meat Loaf, who also did time as the Dr. Scott in the stage play.
"I grew up watching Rocky Horror, but could never imagine that I would be part of this new vision" Lambert said in a statement. "Rocky Horror always made me feel like it was okay to celebrate my weirdness. Hallelujah, bless my soul!  I love that old time rock-n-roll!"
Fox recently announced that they found a Janet, dammit, and an asshole to play Brad. Former Nickelodeon teen actress Victoria Justice will supply the eye candy who caught the bouquet at the Hapshatt wedding and Ryan McCartan, best known from his turn in Heathers The Musical will play Brad Majors. Oh help me mommy, it could only happen in Denton.
The two younger leads will give themselves over to Laverne Cox who plays the sweet transvestite Dr. Frank N. Furter, in Fox's TV remake of the classic cult musical comedy. The Rocky Horror TV Show, as this writer believes it should be called, will also star Reeve Carney from Spider-Man Turn Off the Dark will play the Dr. Furter's faithless incestuous manservant Riff Raff and Staz Nair was announced to play the good doctor's creation, Rocky Horror.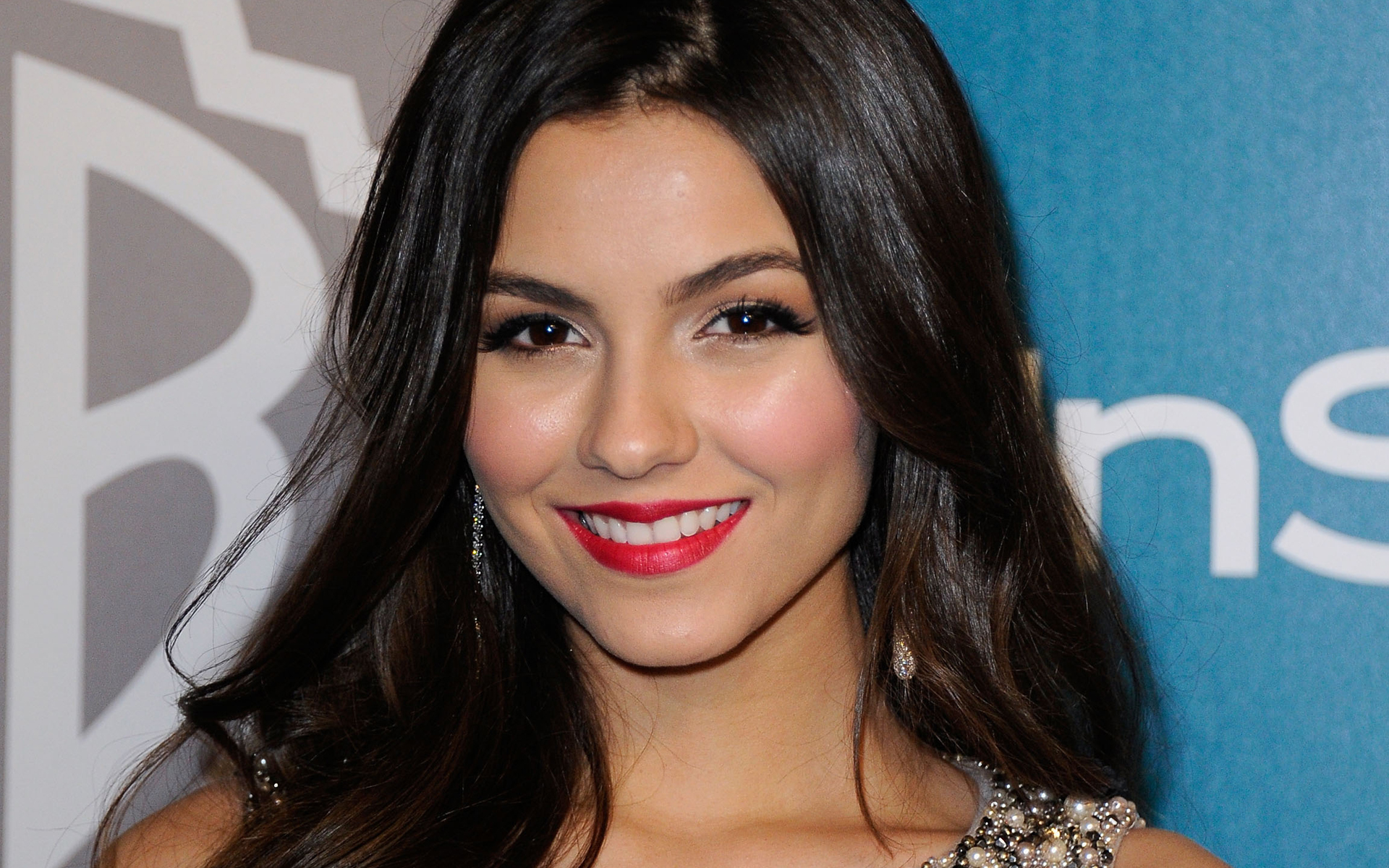 Justice is currently starring role in the romantic comedy Naomi + Ely's No Kiss List. Isn't that toucha-toucha-touching. She will next be seen in the upcoming high school comedy The Outskirts. McCartan will next be seen in The Stand-Off. Reeve Carney currently plays the ever-youthful Dorian Gray on Showtime's Penny Dreadful. Brit Nair will next appear on Game Of Thrones.
In the original film The Rocky Horror Picture Show Janet Weiss was played by Susan Sarandon and Brad was played by Barry Bostwick. Dr. Frank N. Furter was embodied by Tim Curry and Riff Raff was played by the writer, Richard O'Brien.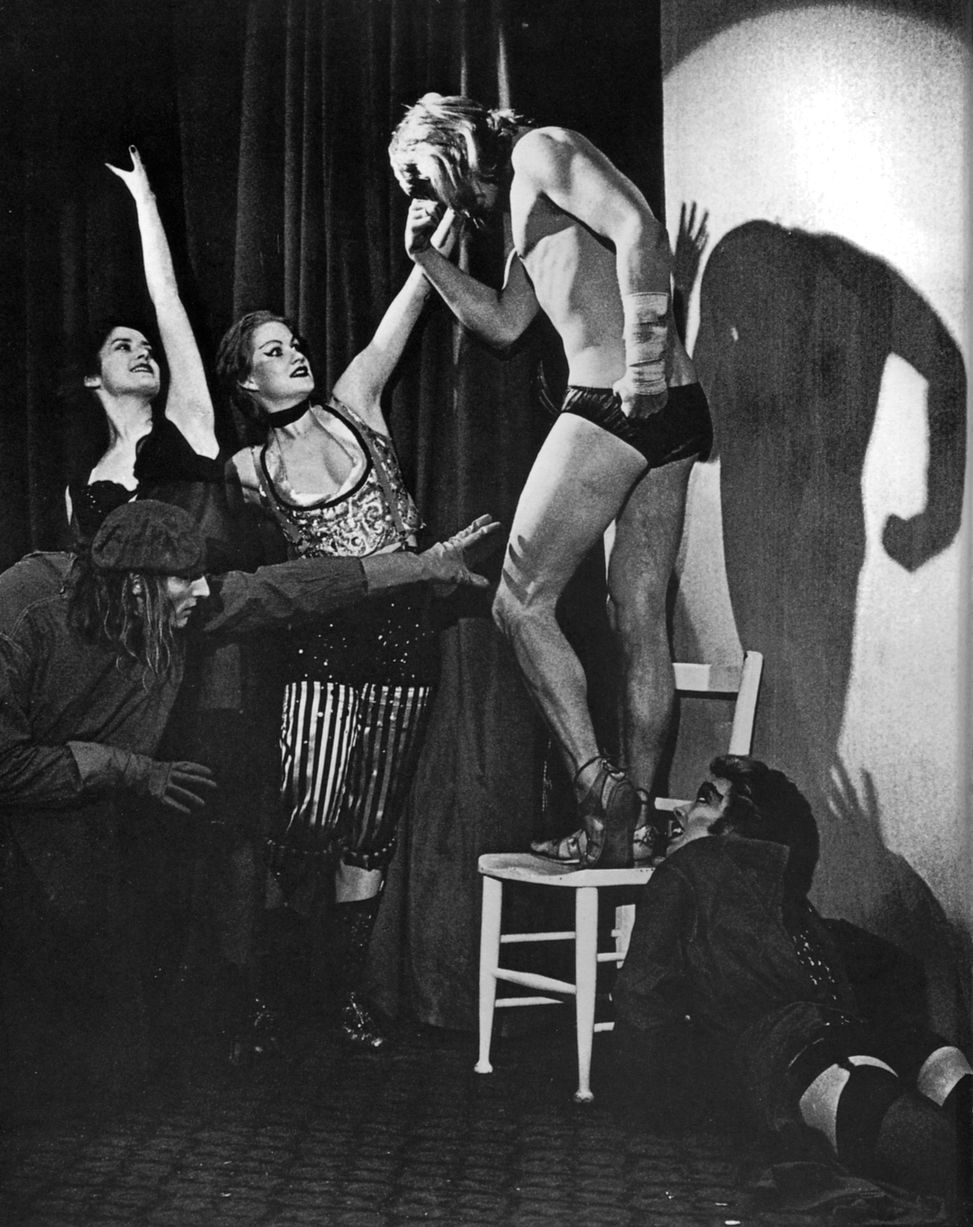 The Rocky Horror Picture Show will be a two-hour taped event. It will be shot this winter and premiere in the fall. It is being executive produced by Lou Adler, Gail Berman and Kenny Ortega.
Don't forget to read Den of Geek's SDCC special edition magazine. Get a print copy on the show floor or read the digital version below:
SOURCE: DEADLINE