News
Rocketman Biopic Will Star Taron Egerton as Elton John
Kingsman: The Golden Circle star Taron Egerton will do his own singing as Elton John in Rocketman biopic.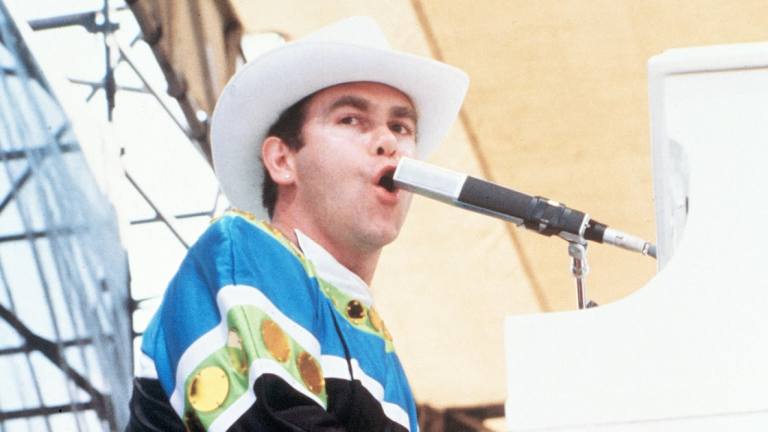 Elton John was not the man they think he was at home, he was the Rocketman. He may not have understood all the science, but he knew enough math to add melodies to chord structures and record a string of hits. Paramount Pictures is about to touch down on a deal to launch Rocketman. The biopic will star Taron Egerton (Kingsman: The Golden Circle) as of Elton John, according to Variety. The reports say Egerton will do his own singing.
Rocketman will cover John's musical journey from his time as a prodigy at the Royal Academy of Music, through all those glasses, to his enduring fame. It will also feature his partnership with collaborator Bernie Taupin.
Rocketman will be directed by David Fletcher who is also replacing Bryan Singer as director of the upcoming Freddie Mercury biopic Bohemian Rhapsody, which will star Rami Malek (Mr. Robot). The screenplay was written by Lee Hall (War Horse, Billy Elliot). The film will be produced by Elton John through Rocket Pictures, which is run by John's husband David Furnish and Matthew Vaughn's Marv Films. Vaughn directed both Kingsman movies and produced Eddie The Eagle, which was directed by Fletcher. The pair also worked together on Guy Ritchie's 1998 breakthrough gangster movie Lock, Stock, and Two Smoking Barrels.
Elton recently announced his three-year, 300-date "Farewell Yellow Brick Road" tour, which kicks off on Sept. 8 in Allentown, Pennsylvania. John, who sold over 300 million records and had 31 platinum albums, said he wants his "last performance to be in America." John launched his first tour in 1970 and has performed over 4,000 times in more than 80 countries.
No word yet on when Rocketman will hit theaters.