News
Rocketeer Reboot Was Pitched by 10 Cloverfield Lane Director
It was only a pitch, but this would have been a very different kind of Rocketeer reboot.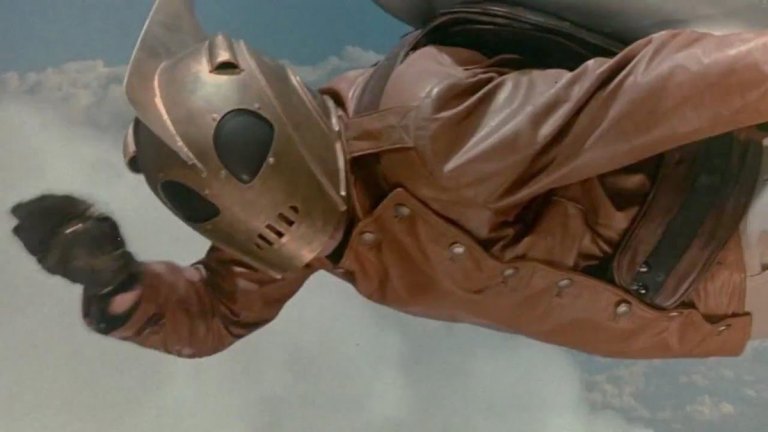 Oh, there's so many things that could have been. We could have, for instance, had a Rocketeer 2, if only the first film had performed at the box office the way it was expected to. The Rocketeer is a wonderful little gem of an adventure movie, that, while flawed, certainly could have sustained another movie or two if the timing had been right. It wasn't of course, and its big screen prospects have been dead ever since.
But clearly, there's still an appetite for the project in Hollywood. Back in July it was confirmed that Disney is developing a legacy sequel (think Creed or The Force Awakens) called The Rocketeers, which will move the action forward six years into the heart of World War II, with a new hero taking up the helmet and jetpack to track down the missing in action Cliff Secord. That announcement seemingly came out of nowhere, but it seems there had been some movement behind the scenes to make a new Rocketeer movie for quite some time before that.
One pitch came from 10 Cloverfield Lane director Dan Trachtenberg (who is not involved with the current sequel), who posted a piece of concept art he commissioned from artist Dennis Calero for a Rocketeer reboot or sequel.
It's a little bit different from what you would expect:
While this was only a pitch, an alt-history Rocketeer where the Nazis fared better in World War IIwould certainly have been an interesting way to revitalize the franchise, keep the essential visual elements, while shedding some of the baggage of the original. Who knows how detailed this pitch was or how seriously Disney considered it?
One thing is for sure, though, The Rocketeer is entirely too cool of a visual, with far too much franchise potential for Hollywood to leave it alone forever, and even if the Rocketeers legacy sequel never materializes, we're bound to see that jetpack and helmet on the big screen again eventually. There were only a handful of comics by the Rocketeer's creator Dave Stevens, enough to fill one slim volume, but recent years have seen a number of comic book revivals by top tier talent, further proof that you can't keep a good concept down.
Meanwhile, Dan Trachtenberg's next big screen directorial project might be another period piece, a Harry Houdini biopic. We have more details on that here.
(I owe a tip of the helmet to SlashFilm for bringing that Instagram post to my attention)