News
Robert Redford Retires from Acting
Robert Redford announces his plan to retire from acting after this year's The Old Man & the Gun... but doesn't rule out still directing.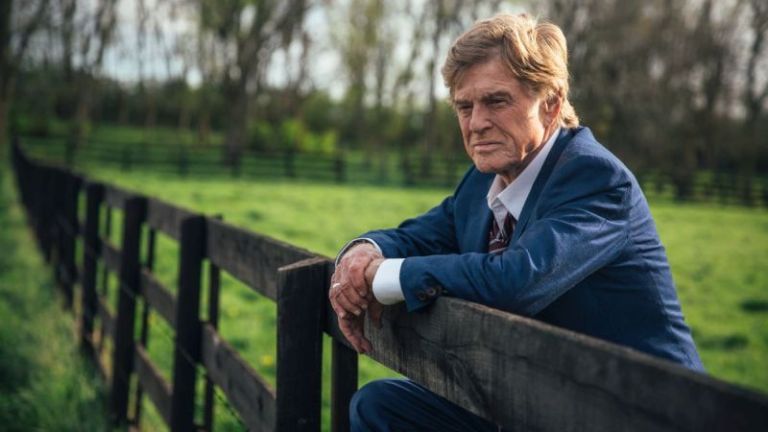 Few actors have had a career as long and enduring as Robert Redford. Once someone that director George Roy Hill had to beg studios to put in the now iconic deconstructionist Western, Butch Cassidy and the Sundance Kid, he became one of the defining voices of hard-hitting American cinema in the 1970s, in front of and behind the camera, and a continued star and pioneer in his later years, including in the founding of the Sundance Film Festival. Still, with his next film set to premiere in September at the Toronto International Film Festival, the 81-year-old actor is also ready to call it his last. At least in front of the camera.
Speaking to Entertainment Weekly, Redford announced that after 60 years of acting, he's ready to retire from it.
"Never say never, but I pretty well concluded that this would be it for me in terms of acting, and [I'll] move towards retirement after this 'cause I've been doing it since I was 21," Redford told EW. "I thought, Well, that's enough. And why not go out with something that's very upbeat and positive?"
Redford is referring to his new film, directed by David Lowery, The Old Man & the Gun. The picture, at least judging by its trailer, seems to be a pretty warm and affectionate look at Forrest Tucker, a career criminal who adored robbing banks… and escaping prison after he was arrested for said robberies. Holding 17 heists, and being arrested 17 times, the film may suggest he was a little more active, even in his old age, between arrests, knocking over multiple financial institutions while finding a sweet winter romance with Sissy Spacek.
The film, which also stars Danny Glover, Casey Affleck, and Tom Waits, seems to be about still doing what you love in your elder years, which has certainly held true for Redford. Enjoying a lengthy career that includes Oscars for Best Director and Best Picture due to 1980's Ordinary People, his career features a slew of all-time classics, including The Sting (1973), for which he received his only acting Oscar nomination, and the still incredibly relevant All the President's Men, a passion project in which Redford played Bob Woodward opposite Dustin Hoffman as Carl Bernstein. The duo were the Washington Post journalists who first began the crack in President Richard Nixon's cover-up of the Watergate break-in.
Redford has kept busy in his older years as well, including appearing on screen opposite Brad Pitt, another media-pegged "golden boy," in the highly underrated espionage thriller, Spy Game (2001). More recently he received rave critical notices and a Golden Globe nomination for All Is Lost, in which he played a mariner lost in a storm during J.C. Chandor's mostly silent 2013 nail-biter, and of course fanboys might know him best for recently playing the main villain in Captain America: The Winter Soldier (2014). Although to me, he might always be the handsomest form of death (at least this side of Jessica Lange) in The Twilight Zone circa 1962.
Read the Den of Geek SDCC 2018 Special Edition Magazine Here!
Still, even with his acting career entering its retirement phase, it is unlikely Redford will stay completely out of the business. He still oversees the Sundance Film Festival and Sundance Institute every year, and he would not rule out directing again while chatting with EW.
"We'll see about that," Redford mused about continuing working behind the camera. So maybe retirement just means going down to Bolivia? For a while.