News
How Robert Pattinson Became The Batman
The Batman star Robert Pattinson reveals the process he's undergone to become the newest movie version of the Dark Knight.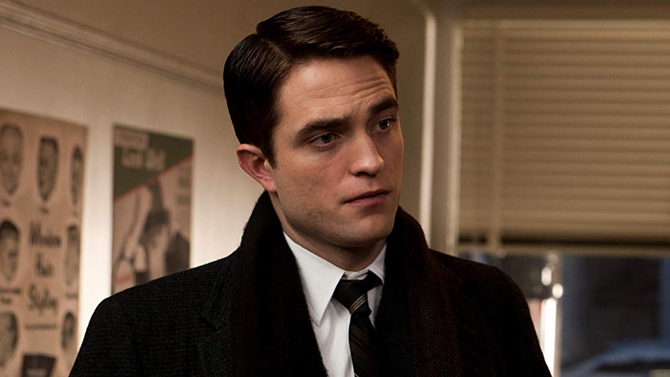 Robert Pattinson will succeed the outgoing Ben Affleck as the latest link in a prestigious chain of actors to put on the cape and cowl, set to star in 2021's The Batman. While the casting of the English actor – still best known from his sparkly vampire days in the Twilight films – was met with the expected amount of social media pushback from childhood-clutching complaints, Pattinson has revealed that his Batman transition is one that the usually comic-book-movie-averse star was destined from childhood to embrace.
In his first formal interview since the May reports of The Batman role, Pattinson dishes to Variety about the process he's already started to undergo for director Matt Reeves to become Gotham's well-furnished nocturnal nemesis of crime. As it turns out, the initial reports of Pattinson's casting were premature, and he was still in the audition process. After his starring role in director Robert Eggers's October-scheduled horror film, The Lighthouse, screened at the Cannes Film Festival, Pattinson flew back to L.A. for said audition's most crucial stage, trying on a Batsuit. As he tells the trade of the fitting:
"It's maybe the craziest thing I've ever done in terms of movie stuff." He adds, "I put it on. I remember saying to Matt [Reeves], 'It does feel quite transformative!' He was like, 'I would hope it does! You're literally in the Batsuit.'"
Pattinson confesses to being a believer once he had the suit on, stating:
"You do feel very powerful immediately. And it's pretty astonishing, something that is incredibly difficult to get into, so the ritual of getting into it is pretty humiliating. You've got five people trying to shove you into something. Once you've got it on, it's like, 'Yeah, I feel strong, I feel tough, even though I had to have someone squeezing my butt cheeks into the legs.'"
Further Reading: The Batman to Kick Off a Trilogy with Robert Pattinson
Indeed, a common complaint amongst alumni of the latex big screen Batsuits is that the awesome aesthetic tends to come with the difficult drawbacks against equilibrium, visibility and movement. As Pattinson further states of the challenges, "You're trying to think of the way to balance, how to bring something new to it and not want to scare people off and work in the confines of the costume."
Pattinson, of course, would lock the role by the end of May, and in the most serendipitous of developments, the next film on his docket, the thriller, Tenet, yielded him a mentor when it came to getting around in that Batsuit, since said film happened to be written and directed by one Christopher Nolan, who, of course, not only raised the stakes for Batman, but the comic book movie genre as a whole, with The Dark Knight Trilogy. As Pattinson lauds:
"It's so bizarre. I was like, 'What a coincidence this is happening. It's absolutely crazy." Adding of the surprise benefit, "I was talking about things to do with the Batsuit. How to get more movements in it."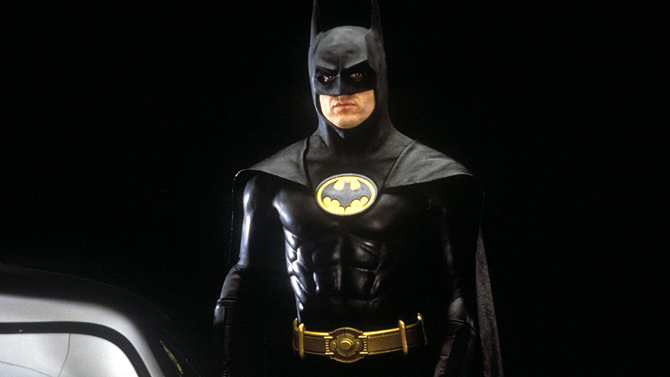 Interestingly, Pattinson's process of becoming Batman is the realization of an initially-inauspicious post-Twilight comic book movie path that notably consisted of an audition for Marvel's Guardians of the Galaxy, one that bore him no fruit, with the actor confessing, "I never saw a road in that direction." However, that quickly changed when Ben Affleck (after just two turns with 2016's Batman v Superman: Dawn of Justice and 2017's Justice League,) vacated the role of Batman, the one superhero he did like. Pattinson says he grew up watching Tim Burton's Batman movies, and embraced them sartorially, revealing:
"When I was a kid, it was the only outfit that I had," Pattinson says, not revealing where, he wore it, stating, "If I actually said it in an interview, I would definitely have a lot of abuse afterwards," he says with an outburst of nervous laughter. "If I successfully play the character, I can say it at the end."
Yet, Pattinson's pursuit of The Batman went into overdrive when it was revealed that director Matt Reeves was taking the now-Affleck-less solo film in a new direction with a younger Batman, making his resolve crystal clear. He explains:
"I'd had Batman in my mind for a while. It's such an absurd thing to say. I sort of had an idea to do it, and I'd been prodding Matt. He didn't accept any prods. I kept asking to meet him."
Upon finally being granted his wish to meet with Reeves, Pattinson confesses that a nervous realization of what he'd gotten into hit him hard and fast.
"And then I had to kind of try to imagine what he'd written, and I hadn't even read the script. I'd come with this pad full of notes." As he further explains of the escalating process, "It was terrifying," he says. "I was like, 'Oh f—! Does that screw me because they are so intent on secrecy?'" He adds, "I'm literally in Cannes [for The Lighthouse] in my hotel room [rehearsing]. The whole thing was a lot."
While Pattinson's casting came with associated negativity (culminating with a Change.org petition to reconsider his casting,) from the Twilight film franchise – often upheld as the prototype for a wave of superficial cinematic YA fare – it has been the case that Batman is a big screen role that unleashes untapped potential from the most unlikely of sources. Indeed, fans old enough to remember the initial blowback of the casting of comedian Michael Keaton for Tim Burton's 1989 Batman understand the irony of just how paradigmatic his performance would become. Consequently, it's anyone's guess as to how well Pattinson's run will stack up against predecessors in Michael Keaton, Val Kilmer, George Clooney, Christian Bale and Ben Affleck.
The Batman is currently scheduled to stalk crime, sans sparkles, at theaters on June 25, 2021.
Joseph Baxter is a contributor for Den of Geek and Syfy Wire. You can find his work here. Follow him on Twitter @josbaxter.