News
Rob Zombie Reportedly Working on Devil's Rejects Sequel
Musician-filmmaker Rob Zombie will revisit the Firefly clan for his next movie.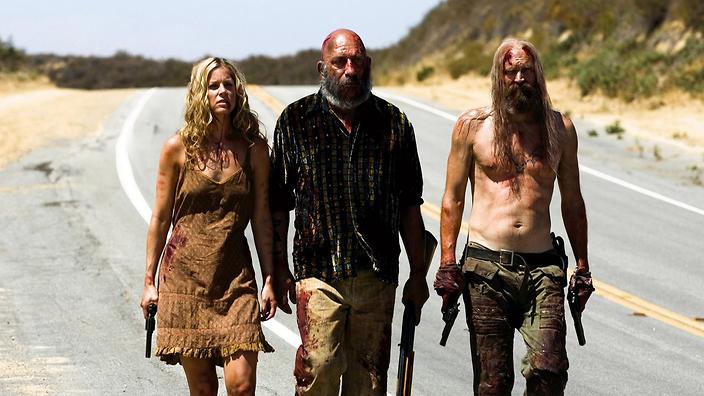 Rob Zombie's next film as a director is reportedly a sequel to his 2005 hit The Devil's Rejects. According to Bloody-Disgusting, Zombie is writing and directing the movie, although he has yet to confirm or deny the report himself. The Devil's Rejects was Zombie's second film, arguably his best, and also a hit, earning $17 million at the box office on a small $7 million budget and doing tremendously well on DVD.
The Devil's Rejects picked up the story of the infamous Firefly family, a clan of psychopathic murderers first introduced in Zombie's 2003 debut as a feature film director, House Of 1000 Corpses. It's actually unclear whether the new movie would focus on different characters or possibly be a prequel, since (spoiler warning) the main members of the Firefly family (played by Sid Haig, Bill Moseley and Sheri Moon Zombie) died in a hail of bullets at the end of The Devil's Rejects.
Zombie's last film, 31, came out in 2016 and was not well received by either critics or audiences. His other movies include the 2007 remake of Halloween, its 2009 sequel and 2013's The Lords Of Salem. Although he announced last year that his next film would step away from '70s-style horror and focus on the last days of legendary comedian Groucho Marx, little has been heard about that project since.
Read the full Den of Geek NYCC Special Edition Magazine right here!