News
Ridley Scott's return to sci-fi
Ridley Scott is committed to a third sci-fi movie following twenty years absence from the genre after Blade Runner...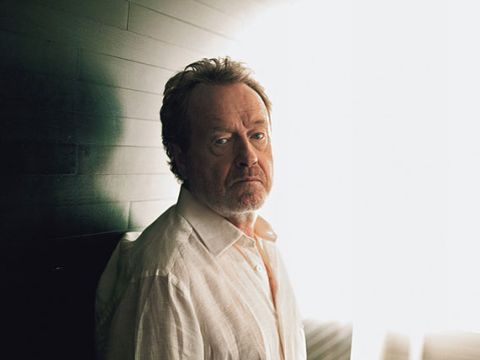 Having tentatively dipped his toe back in the water by co-producing the recent TV version of Michael Crichton's The Andromeda Strain, Sir Ridley Scott will finally make his return to the sci-fi genre that made his name. Scott enjoyed cult (and sometimes commercial) success in the sci-fi and fantasy genres with early entries Alien (1979), Blade Runner (1982) and Legend (1985), but has since concentrated on real-world and period drama such as Gladiator (2001), Thelma and Louise (1988) and American Gangster (2007).
The director has often spoken of a return to the genre, but many mooted projects over the years have come to nothing, including the increasingly unlikely – but often talked about – Alien 5 (what's a predator?).
Scott has been strongly attached in the last year to a remake of Aldous Huxley's seminal dystopia Brave New World, which was last tackled on a major scale in a US mini-series of varying quality in the early 1980s, starring 2001's Keir Dullea.
The interview with Eclipse magazine features talk of future Scott projects, where the director reveals that he is committed to an unnamed science-fiction project…
"I waited for a book for 20 years and I have got the book." Scott told Eclipse. "I am not going to tell you what the book is but that film is going to probably be written within the next month. That will definitely be what I do next after Nottingham". Nottingham, currently in pre-production, is Scott's take on the Robin Hood myth, and constitutes his fourth outing with Russell Crowe after Gladiator (2001), A Good Year (2006) and American Gangster (2007).
Since there has been so much talk of Scott filming Huxley's classic story – where the drug-induced peace of a rigidly population-controlled society is interrupted by a 'savage' outsider – it seems fairly unlikely that this will turn out to be Scott sci-fi No.3, but in any event, a sci-fi film from his hand is a very exciting prospect.
Maybe not so much for the crew though – the production problems and set histrionics that beset the production of Blade Runner are now the stuff of Hollywood legend, but presumably you learn from these experiences…