News
Ridley Scott Says Alien 5 Isn't Happening
Neill Blomkamp's Alien 5 looks like it's becoming the lost Alien movie...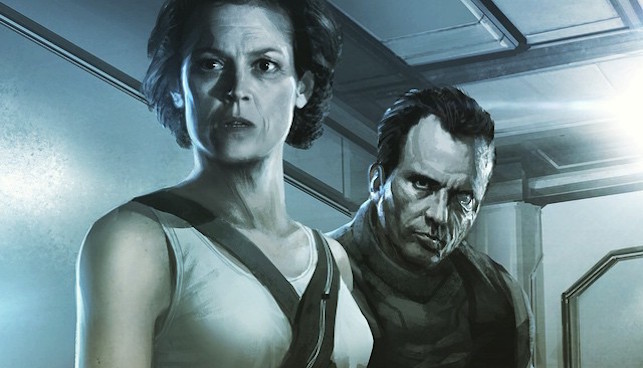 If you haven't been following this particular story so far, a recap. At the beginning of last year, director Neill Blomkamp posted online concept art from a project that became known as Alien 5. Intriguingly, this would be a sequel that apparently picked things up following Aliens, as if Alien 3 and Alien: Resurrection hadn't happened (although Blomkamp did play that angle down). Fan interest, it would be fair to say, was very high, with Sigourney Weaver and Michael Biehn both involved.
Ridley Scott's interest wasn't as high, though. He'd directed the first of his now-many planned Alien prequels, Prometheus, and the latest arrives in cinemas later this month: Alien: Covenant is its name.
Scott has clearly got the bit between his teeth where Alien movies are concerned, too. He's suggested he wants to make three or four more, before the series eventually joins back up with the story of the first Alien film. Parallel to that, Blomkamp had suggested that his Alien film had been parked, with Scott's projects taking precedence. Given that Scott is one of the fathers of the franchise, that's understandable.
Ridley Scott, in a new interview, seems to confirm all of this. Chatting to Allocine (via Coming Soon), Scott was asked whether he though the Alien 5 project would happen. "I don't think, so no," he said. "There was never a script," he added. "It was an idea which was evolved on, I think, a ten-page pitch. And I was meant to be a producer on that, and it didn't evolve."
Why was that? "Fox decided that they didn't want to do it, so that was that". He suggested the studio settled on Prometheus and the Alien film that Scott was working on instead, and Alien 5 sailed off. It'd be remiss to call it completely dead, but even optimistically, it's a project we have little chance of seeing for some time to come. We'll keep you posted…