News
Ridley Scott in talks with Fox for Alien 5
Fox have been talking to original Alien director Ridley Scott, and it looks like he's up for it…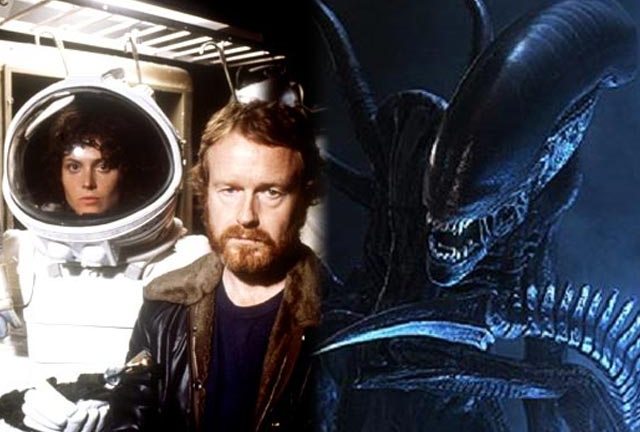 Last week's announcement that Robert Rodriguez is to re-start the Predator/s franchise, now comes the far more interesting hint from Fox's Tim Rothman that Alien originator Ridley Scott is very close to committing to another Alien movie.
In an interview with IESB, Roth says: "There's been some talk…I think he's toying with the idea… and that would be great for us. It's always been a matter of, really, if you could get the originator to do it… So we have our fingers crossed."
Franchise mainstay Sigourney Weaver has been blowing a lot hotter about Alien 5 in the last six months, having intermittently dismissed the notion over the years, so that part of the equation seems to be in place. This is never guaranteed, however, as Weaver's fee has always been an issue of some kind for Fox in a film-series which has done very well but never had the scope to slay the box-office Dark Knight-style.
First Showing reminds us of a fairly recent Weaver quote on 5: "We'd have to go back to the drawing board on [the alien]. Ridley said that right away when we first talked about [a fifth film]," It's hard to say what this would mean in practical terms – Giger's xenomorph design is too iconic to dismiss or rearrange excessively (even the moronic AVP films knew that), so it seems reasonable to expect far less man-in-a-suit footage (something that always irked Scott and kept him shooting the Baleji Badejo xenomorph in cut-aways, close-ups and darkness) in favour of animatronic and CGI work.
Having taken 25+ years to recover from the legendarily nightmarish shoot of Blade Runner, Scott is now very receptive to sci-fi again, with projects such as Joe Haldeman's The Forever War and Huxley's Brave New World lined up in an almost absurd roster of work that seems to grow a little every week.
The talk of Alien 5 over the last ten years has always centred on a return to the xenomorph's planet of origin, and I must say that I have never thought this was a terribly appealing idea. Ultimately these creatures are savage parasites that tear through cultures, rather than having culture and iconography of their own. It's not like there are going to be xenomorph schools and civic authorities, so it would be enough to go to a world that has been ravaged – or is being threatened – by hordes of the ghastly beasts.
Earth has always been seen as too prohibitively costly to consider outside of the modern-day setting of the AVP films, and an Earth-set Alien movie would add the problematic logistics of Blade Runner into the challenge facing Scott. The real obstacle to such an ambitious project would be Scott's perfectionism, so if Alien 5 comes around, I would expect a suitably enclosed location once again.
But wouldn't it be great to wash away all hint of the predator in the company of Ridley Scott?