News
Ridley Scott Eyes Famous Kidnapping Story for Next Film, Natalie Portman in Talks
Ridley Scott will next helm a movie version of the famous Getty kidnapping in 1973, and Natalie Portman is in talks to star.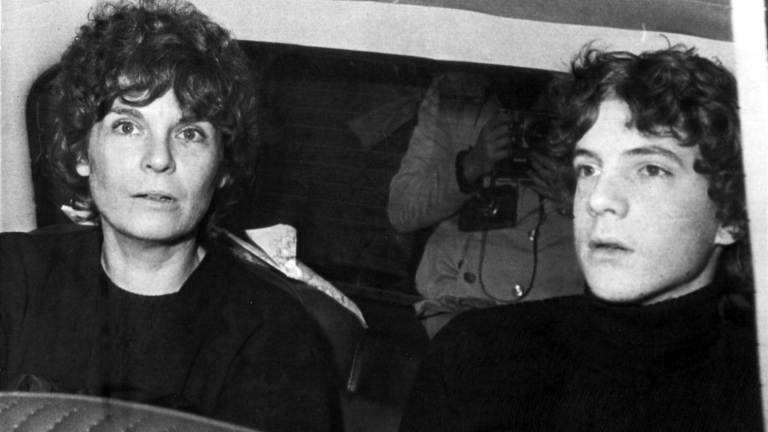 It seems that after making two science fiction films in a row with The Martian and Alien: Covenant (plus Blade Runner if you want count his producing efforts), director Ridley Scott wishes to focus on something more down to earth. Hence, it's intriguing news that he and Sony Pictures are planning to fast-track All the Money in the World, a black scripted account of the famed Getty kidnapping saga.
Indeed, bumping ahead of Scott's plans to adapt The Cartel, All the Money is being put together quickly by Tom Rothman. And as Deadline reports, Natalie Portman is currently being courted for the lead role of Gail Harris, the mother of the globally renowned kidnap victim, John Paul Getty III. Getty disappeared one night when he was supposed to be coming home from a trip in Italy in 1973. Shortly thereafter, Gail Harris and the Getty family received a ransom demand that they, at first, thought might be an attempt for an apparently wayward youth to obtain more money… this changed when they received Getty's severed ear in the mail.
The real drama will apparently be in what amounted to an epic struggle between Gail Harris and her estranged ex-father-in-law, oilman John P. Getty. The grandfather of the kidnapped teen was apparently incredibly frugal, even though he was repeatedly declared during the 1950s and 1960s to be the richest man in the world. (For context to see how wealth distribution has changed, he died while being worth a grand total of $2 billion, about $40 to $85 billion less than the 10 current richest men in the world.)
As a consequence, the elder Getty initially refused to pay his grandson's ransom, reasoning that it would place a bounty on his other 13 grandchildren. He also resented his son, grandson, and his ex-daughter-in-law who had previously refused his money to raise her children his way.
Currently, All the Money in the World is being developed by Imperative Entertainment and Sony from the blacklisted script by David Scarpa. They're also keen to get big stars in the lead roles. Scott met last week, according to Deadline, with Angelina Jolie, before now focusing on talks with Natalie Portman. Portman is fresh off of an Oscar nomination for her tour de force in last year's Jackie, but also just gave birth to a daughter last month. With a May date already being selected for principal photography, schedules will likely need to be worked out. The studio is also keen on a major movie star in the role of the miserly grandfather. Apparently, they have also met with Jack Nicholson for the part.