News
Richard Kelly is Planning to Make a New Donnie Darko Sequel
In what is either the worst or best idea he's ever had, director Richard Kelly is plotting a return to his Donnie Darko universe...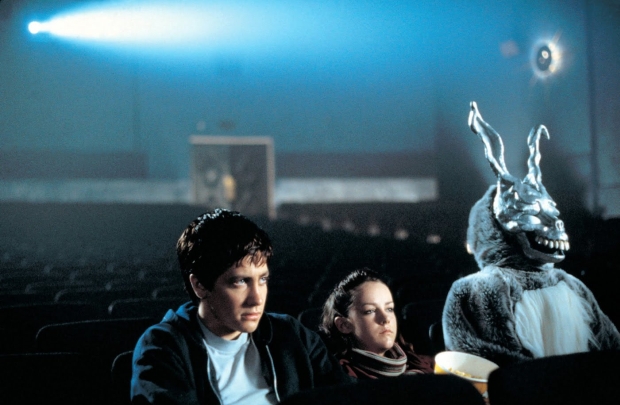 Cult favorite Donnie Darko has held up well since its release in 2001. The time travel-themed flick was an unexpected minor hit with moviegoers around the world, especially on home release, and launched the career of Jake Gyllenhaal into the stratosphere.
Gyllenhaal played the titular character of the film, a teenager plagued by apocalyptic visions of a rabbit-suited man who eventually leads him to his grisly fate, accompanied by an 80s-themed soundtrack that is now virtually impossible to separate from the film's events. 
An inevitable sequel followed in 2009, S. Darko, which focused on Donnie's little sister Samantha. The film was objectively a bit of a mess, and fans weren't terribly keen on it. Its director, Chris Fisher, has gone on to forge a career in TV, calling the shots on a whole ton of Person Of Interest and Warehouse 13 episodes.
But now that Donnie Darko has been treated to a 4K restoration courtesy of Arrow Video, with director Richard Kelly deeply involved in the process of creating the new reissue of the film, he's planning to go back to the world of the killing moon and expand the universe himself for a brand new sequel.
"I think there's something much bigger and more ambitious to do in that universe," Kelly told HMV. "It's big and expensive and I think there's time to get to that. I want to make sure we've got the budget to do it justice and not to compromise anything. Another story in this world needs resources and we need to have that in place. I need to get my next film out of the gate and then we can go back and look at it."
Kelly has struggled to get a movie off the ground since 2009's underrated The Box, so don't expect to see this new sequel any time soon, but he's determined to make another different movie this year. "I've been working on a lot of different projects. The trouble is they're all very ambitious and expensive so they take a lot of time to get in place. We're being very careful to set things up properly, but I'm planning to make up for lost time and make several movies back to back. It's nice to be able to bring people back to where we started, but I plan to be back behind a camera in 2017."
We will of course bring you any future Donnie Darko sequel developments.