News
Richard Jewell Trailer, Release Date, Cast and Details for Clint Eastwood Movie
Fact-based drama Richard Jewell is Clint Eastwood's next news-story-inspired directorial effort.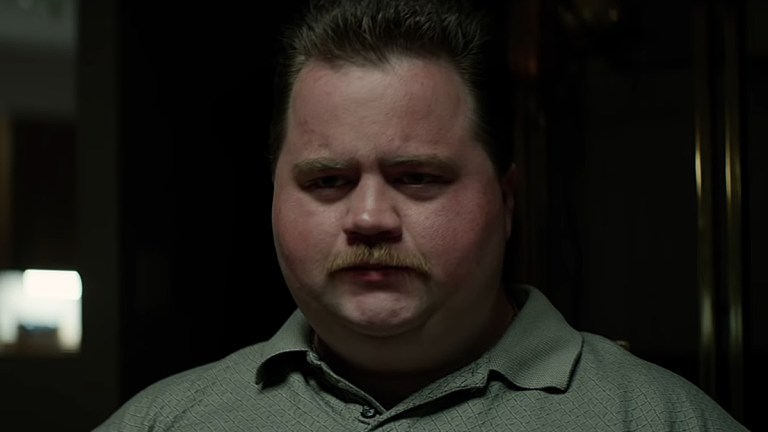 Clint Eastwood may be pushing 90 years old (he turned 89 on May 31), but he's still got plenty of creative fuel in his proverbial tank; a notion supported by his next directorial effort, Richard Jewell (formerly The Ballad of Richard Jewell), which will focus on the security guard wrongfully accused of attempting to bomb a town square near the 1996 Olympic Games.
Indeed, the onscreen legend and Oscar-winning director, Eastwood, occupied the director's chair for the Disney/Fox fact-based drama. The film, based on an article of the same name from Vanity Fair, had Eastwood working off a script by Billy Ray, who worked on action-horror film Overlord, Tom Hanks-headlined Captain Phillips, film franchise launcher The Hunger Games and served as writer and credited creator of (now-canceled) Amazon series The Last Tycoon.
Richard Jewell is on track to become a big breakthrough for Paul Walter Hauser, who, with uncanny resemblance, plays the title role.
Richard Jewell Trailer
The trailer for Richard Jewell has arrived, appropriately commencing with a scene that conveys the powerlessness of the falsely-accused eponymous security guard's position against the two most powerful foes one can have: the government and the media.
Richard Jewell Release Date
Richard Jewell is set to arrive at theaters on December 13.
Ballad of Richard Jewell Cast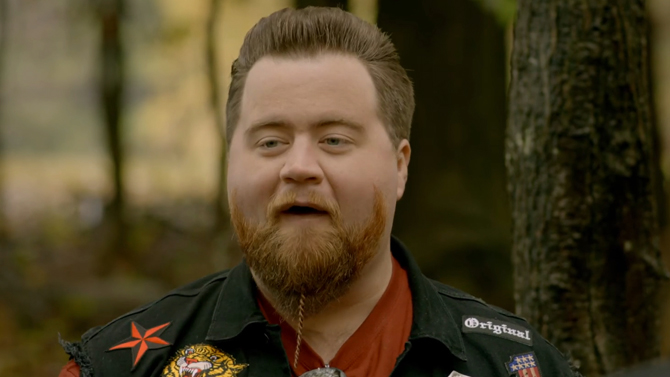 Paul Walter Hauser fields the title role of Richard Jewell, as first reported by THR. After a spate of early-career guest roles, the American actor has seen his stock rise in recent years, coming off a run on the Audience Network MMA-centric series Kingdom, since nabbing roles in films like I, Tonya, Super Troopers 2 and BlacKkKlansman, along with guest spots on Netflix's Unbreakable Kimmy Schmidt. Additionally, fans of YouTube Premium's Cobra Kai will know him from his role – starting in Season 2 – as the titular dojo's lone adult student, Raymond, who hilariously reinvented himself, by way of a groomed goatee, as "The Stingray."
Sam Rockwell plays L. Lin Wood, the attorney who defended Jewell during the public legal ordeal in which he was wrongly accused. Rockwell, a 2018 Best Supporting Actor Oscar winner for Three Billboards Outside Ebbing, Missouri, recently co-stared on FX miniseries Fosse/Verdon, co-starred in historical drama The Best of Enemies, appeared in Vice as President George W. Bush, and will reprise his voice role in the upcoming season of Netflix animated series F is for Family. He'll next be seen in star/director Taika Waititi's October-scheduled WWII satire film, Jojo Rabbit.
Olivia Wilde plays the fact-based character of Kathy Scruggs, described as "a reporter who covered the event as it unfolded." Wilde, who's known from roles in films such as A Vigilante, The Lazarus Effect and TRON: Legacy, as well as TV runs on Vinyl, Doll & Em, Portlandia, House and The O.C., recently achieved directorial acclaim with the May release of her feature debut in comedy Booksmart.
Jon Hamm plays FBI agent Tom Shaw, who's investigating the bombing. Hamm, who became a household name off his starring TV tenure on AMC's Mad Men, has been recently seen in films such as Tag, Baby Driver, Beirut, Keeping Up with the Joneses and Million Dollar Arm, as well as a just-premiered TV run on Amazon's Good Omens. He'll next be seen in September's fact-based 9/11 drama The Report, astronaut drama Lucy in the Sky and will feel the need for speed with Tom Cruise and company in long-awaited 2020 sequel Top Gun: Maverick.
Additionally, Ian Gomez (The Morning Show, Supergirl) plays Agent Dan Bennett, Kathy Bates (American Horror Story, Misery) plays Richard's mother, Bobi Jewell, and Nina Arianda (Goliath, Billions) plays Nadya.
Ballad of Richard Jewell Details
Richard Jewell showcases the story of the unwarranted notoriety attributed to its eponymous subject. While working as a security guard at the 1996 Summer Olympics in Atlanta, Jewell found a backpack containing three pipe bombs at the nearby Centennial Olympic Park. After alerting the police, Jewell had the immediate area evacuated before the bombs exploded, limiting the direct casualties to just one. While initially hailed as a hero, an irresponsible report from the Atlanta Journal Constitution would claim that, as a person of interest, Jewell was a suspect in the attempted terrorist attack; a snowballing narrative that was widely proliferated, falling into the "trial by media" category. The ordeal took a tremendous toll on his personal life before he was ultimately exonerated. Jewell passed away from heart failure in 2007 at the age of 44 due to complications from diabetes.
Eastwood, who won directorial Oscars for Unforgiven and Million Dollar Baby, as well as more recent acclaim for American Sniper, is coming off his last starring/directorial effort, the fact-based crime drama, The Mule. His work in recent years has mostly focused on stories ripped from news headlines. Pertinently, Richard Jewell could become a timely offering, seeing as the late-1990s, the early era of the 24-hour news cycle, which presented Jewell – someone who selflessly saved lives – as a terrorist in an irresponsibly matter-of-fact manner, has only grown and metamorphosized in the face of expanded cable news and the rise of accountability-lacking social media.
The Ballad of Richard Jewell has been floating around the pre-production pipeline for around five years, formerly a project for 20th Century Fox, which had Jonah Hill attached to star as Jewell, with Leonardo DiCaprio once eyeing the role of Jewell's lawyer, the role that went to Rockwell. However, Hill is still attached as a producer, as is DiCaprio, via his Appian Way. Additionally, Kevin Misher, who initially brought in the article, produces via Misher Films, joined by shingle cohort Andy Berman, along with Fox's Mike Ireland.
Joseph Baxter is a contributor for Den of Geek and Syfy Wire. You can find his work here. Follow him on Twitter @josbaxter.