News
Respect Trailer Showcases Jennifer Hudson as Aretha Franklin
Respect focuses on the storied and influential career of the late Queen of Soul, Aretha Franklin.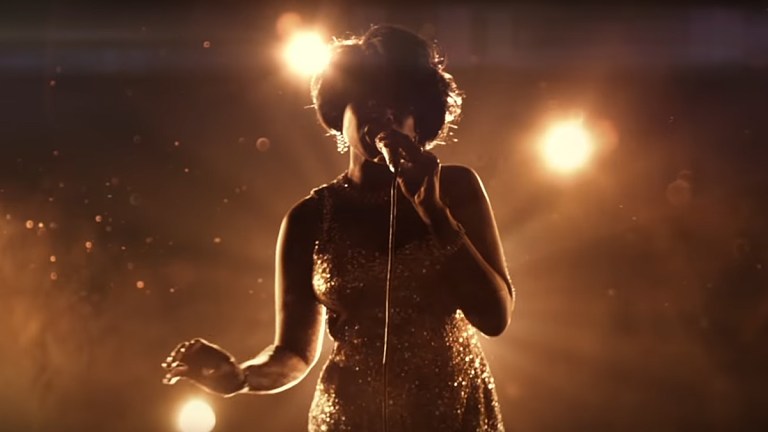 Respect is one of several music-themed biopics in development at the moment after the success of Bohemian Rhapsody, in this case set to showcase Oscar winner Jennifer Hudson, who brings the perfect voice to embody the Queen of Soul, Aretha Franklin.
The MGM film joins an array of genre entries that were fast-tracked on the overall industry slate, focused on artists such as Elvis Presley, David Bowie, The Bee Gees, Boy George and – renewed controversy be damned – the late King of Pop himself, Michael Jackson.
As the official description reads: "Following the rise of Aretha Franklin's career from a child singing in her father's church's choir to her international superstardom, Respect is the remarkable true story of the music icon's journey to find her voice."
Respect Trailer
The first teaser trailer for Respect has arrived, focused purely on its unveiling of Jennifer Hudson's powerful – and uncannily evocative – performance.
Respect Release Date
Respect is set to sock it to audiences at theaters on August 14, 2020.
Further Reading: Bohemian Rhapsody: What That Era of Rock Was Like
Respect Details
Liesl Tommy directed Respect, which serves as her feature debut. Having just burst on the scene in 2017, Tommy brings experience from television work, most recently with episodes of HBO's Mrs. Fletcher, Netflix's Jessica Jones and AMC's The Walking Dead. She worked off a script by Tracey Scott Wilson (Fosse/Verdon, The Americans).
Interestingly, Franklin herself – who passed away back on August 16, 2018 at the age of 76 – was involved with the film during its development process, thusly granting it gravitas.
Star Jennifer Hudson will be coming into the film off a role the visually-vexing spectacle that is the live-action Cats film (which just came out today), with recent roles being the 2018 drama, All Rise, 2017 Netflix Adam Sandler film Sandy Wexler and 2015 Spike Lee-directed drama Chi-Raq. Hudson, a singer by trade, first achieved fame in 2004 on the stage of Fox's American Idol, which despite not emerging winner, quickly made an industry impact by winning a 2007 Best Supporting Actress Oscar for Dreamgirls, which was her very first onscreen role.
Hudson in joined in the Respect cast by Forest Whitaker – who won an Oscar (Best Lead Actor) for The Last King of Scotland in 2007, the same year Hudson won hers. The cast also includes Marlon Wayans, Audra McDonald, Marc Maron, Tituss Burgess, Saycon Sengbloh, Hailey Kilgore, Skye Dakota Turner, Tate Donovan and Mary J. Blige.
Joseph Baxter is a contributor for Den of Geek and Syfy Wire. You can find his work here. Follow him on Twitter @josbaxter.