News
Renfield Movie in the Works at Universal
Universal Pictures is reimagining Dracula again, this time from the point-of-view of R.M. Renfield, fly-eater extraordinaire!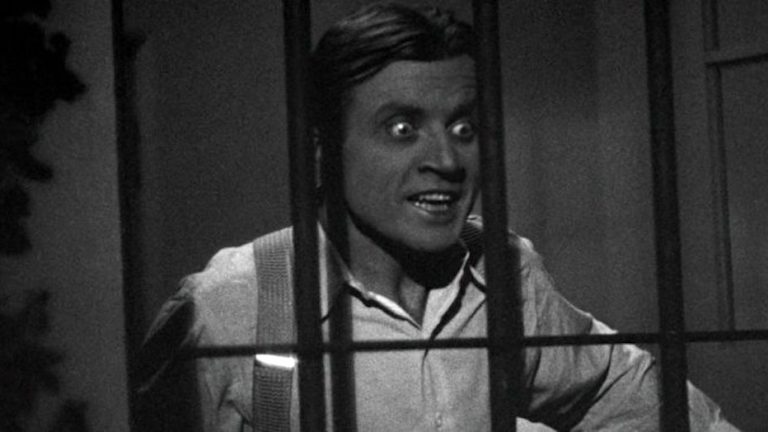 There've been many attempts at telling Dracula's story, his perspective, even his origin. But what, some might ask, of Renfield? What of the fly-eating lunatic who worships vampires and the blood of rats inside Dr. Seward's asylum?! What about his side of things? Well, we're about to find out what that might look like as Variety reports Universal Pictures is reimagining one of Dracula's victims as the hero of his own story.
R.M. Renfield, who to many is still best remembered for Dwight Frye's wicked laugh (or Tom Waits just being wicked, period, in Bram Stoker's Dracula) is the subject of a new treatment first pitched by Robert Kirkman. The Walking Dead comic series creator came up with a story which has since been written as a script by Rick and Morty's Ryan Ridley. Dexter Fletcher has also signed on to direct after having tremendous success this year with the Elton John biopic Rocketman, which he made after coming in to finish the even more successful Queen biopic, Bohemian Rhapsody.
So the pedigree is there and it has already brought along a producing team that includes Kirkman and Skybound Entertainment's David Alpert, Bryan Furst, and Sean Furst.
In the novel, Renfield is introduced as an older and quite mad (in the Victorian, politically incorrect sense). He thirsts to live forever by feeding on the blood of smaller things, first flies and then spiders, and eventually sparrows. He is even begging for a cat by the time "the Master" he prays to arrives from abroad… Count Dracula. A pitiful character, Renfield does have a chivalrous redemption of sorts before the end of the novel. Of course his role was famously expanded by Frye in the iconic 1931 Dracula directed by Todd Browning. Introduced as a solicitor and clerk (Jonathan Harker's role in the novel), it is Renfield who makes the fateful trip to Transylvania to sell Count Dracula London real estate. The experience drives him mad.
Ever since that film, various adaptations have retooled Renfield to play that role, even if the insanity occurs off-screen, such as Waits' memorable turn in the Francis Ford Coppola version released in 1992. It is unclear whether this Renfield will be a businessman or even a Victorian, but we're sure to know more soon enough…
David Crow is the Film Section Editor at Den of Geek. He's also a member of the Online Film Critics Society. Read more of his work here. You can follow him on Twitter @DCrowsNest.