News
Reminiscence: Westworld's Lisa Joy to Direct Hugh Jackman and Rebecca Ferguson Sci-Fi Film
Hugh Jackman and Rebecca Ferguson will headline sci-fi film Reminiscence, which will be directed by Westworld's Lisa Joy.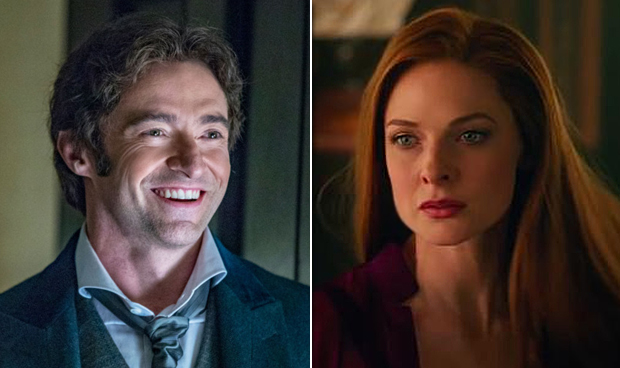 Reminiscence, a most promising of film projects, appears to be finalizing plans during the Sundance Film Festival scramble. The sci-fi epic arrives from domestic broker Endeavour Content, marking the feature directorial debut of Westworld co-visionary Lisa Joy, has procured a high-profile headlining duo in Hugh Jackman and Rebecca Ferguson, reuniting co-stars from 2017's The Greatest Showman.
As the title implies, the concept of memory is central to Reminiscence, a film that, while setting itself 10 or 20 years in the future in a climate-change-affected water-submerged Miami, won't work too hard to fixate on typical dystopian tropes. Joy, a former writer of TV's Burn Notice and Pushing Daisies, went into a plethora of plot details in an interview with Deadline, not only divulging the project's status, but providing an in-depth recap of her initial pitch. Director Joy also wrote the script; something that she reveals has been a "labor of love and vision" for several years. Joy will be joined by producers such as her husband and Westworld creative partner, Jonathan Nolan, along with Michael de Luca and Aaron Ryder.
The story of Reminiscence is set in a world in which technology exists for people to revisit memories, ranging from profoundly happy ones to even the most mundane. Jackman will star as Nick Bannister, noir-esque private eye, described by Joy as "Wolverine meets Humphrey Bogart," who runs a memory-recollecting business. However, fate arrives on his doorstep when a patron, played by Ferguson, drops by with the mundane request of needing help to remember where she left a set of lost keys. From that springs a powerful romance; one that goes through an evolution until one day Nick's love suddenly goes missing, prompting him to go on a quest to find her. However, given the film's sci-fi premise, one should expect the kind of twists and turns that come with a fantastical future-set drama and unreliable narrator tropes.
For Jackman, the uber-bankable Aussie A-list actor and 2013 Les Misérables Best Lead Actor Oscar nominee, this is intriguing turn after retiring from his 17-year star-making cinematic run as Wolverine in the X-Men movies, finishing the run with 2017's Logan. He followed up the aforementioned Greatest Showman last year by starring as scandal-afflicted senator Gary Hart in the fact-based political drama, The Front Runner, but his backlog is a bit hazy, next set for an animated voice role in Missing Link, and a dramedy film, called Bad Education. Swedish actress Ferguson, on the other hand, has been very busy since her revisited star-making turn as spy Ilsa Faust in the Mission: Impossible film franchise, following last year's Mission: Impossible – Fallout with appearances in The Kid Who Would Be King, along with upcoming roles in Men in Black: International, Stephen King sequel adaptation Doctor Sleep and the star-stacked reboot of Frank Herbert's Dune.
For now, Endeavour's Reminiscence is preparing to field bids from major studios, poised to become one of the hottest properties to manifest from the Sundance cycle, especially after it is unveiled – by way of an in-person pitch by Joy – for bidders in Berlin next week at the European Film Market. There, Glen Basner of FilmNation will broker deals on the film's behalf.
We will certainly keep you apprised on Reminiscence as things develop!
Joseph Baxter is a contributor for Den of Geek and Syfy Wire. You can find his work here. Follow him on Twitter @josbaxter.