News
Rememory Trailer: Game of Thrones' Peter Dinklage Tech Thriller
Game of Thrones star Peter Dinklage tackles a technological murder mystery in the Rememory trailer.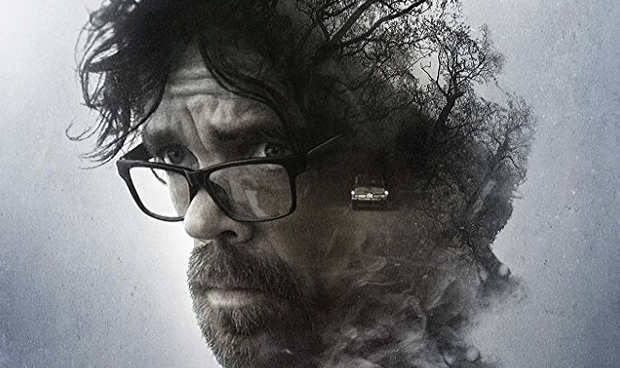 Peter Dinklage's starring role in the thriller Rememory has materialized a trailer for its upcoming wide release, after having debuted at the Sundance Film Festival back in January. Indeed, the powerful repertoire of the Game of Thrones star known for, amongst many other quotable attributes, drinking and knowing things will be channeled through the lens of a sci-fi technological murder mystery set in a near-future in which the memories of people can be recorded and experienced by others.
The Rememory trailer features Peter Dinklage as Sam Bloom, a man who comes into the investigative service of widow Carolyn, played by Julia Ormond (Mad Men, The Curious Case of Benjamin Button) to look into the murder of her husband Gordon Dunn, played Martin Donovan (Legends of Tomorrow, Ant-Man), who was the inventor of the plot-centric device that can extract, record and play memories. Bloom's investigation starts when he takes possession of the device in question, which, to use an appropriately Game of Thrones-themed metaphor, turns him into a proverbial Three-Eyed Raven, experiencing the memories of many others in fragments. Likewise, the machine-induced experiences start to take their toll on Bloom, blurring the lines of his own reality; a dangerous development, especially since the mysterious killer is still out there.
Rememory will also notably stand as one of the last onscreen appearances of Star Trek actor Anton Yelchin, who, of course, perished in a tragic accident in 2016, sadly leaving future entries of his hit film franchise without a Pavel Chekov. The film also co-stars Henry Ian Cusick, who also knows something about being displaced in time and reality and the need to be anchored by a "Constant," as Desmond Hume on the hit genre TV series Lost. Evelyne Brochu of Oprhan Black also appears.
In the director's chair for Rememory is Mark Palansky, who directed two episodes of Netflix's 2017 A Series of Unfortunate Events series and the 2006 romantic comedy film Penelope. Palansky works off a script that he co-wrote with Michael Vukadinovich.
Rememory will make its wide release debut streaming (on a proper device, not your brain itself,) on Google Play on August 24.
Read and download the full Den of Geek Special Edition magazine here!