News
Remembering Steven Spielberg's Lost WWII Epic, Ghost Soldiers
Steven Spielberg almost made another World War II epic in the 2000s set in the Pacific Theater and starring Tom Cruise.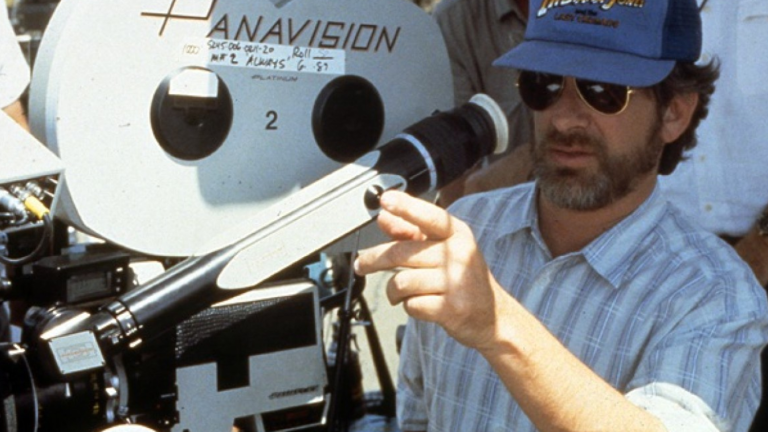 Forgotten Films is our new original video series debuting every Friday on the Den of Geek Facebook page. Each week, we take a deep dive into unmade scripts, lost flicks, and movies that deserve a second look. Watch a new installment below! 
Want to tip us off to a Forgotten Film? Send us a note at tips@denofgeek.us or tweet us using the hashtag #ForgottenFilms. 
Forgotten Films: Ghost Soldiers
Perhaps more than any subject, Steven Spielberg is driven by a fascination with the Second World War. Some would say he is even obsessed by it. Despite making so many films about his youth, and the eternal coming-of-age of middle America in the 20th century, the greatest conflict of his parents' lifetimes that defined an entire generation has also informed many of his movies. That passion is there from Quint rattling off about the USS Indianapolis in Jaws to the Nazis standing in Harrison Ford's way in Raiders of the Lost Ark, from the beaches of Normandy in Saving Private Ryan to the mouth of Hell in the concentration camps of Schindler's List.
In the last 20 years or so, Spielberg has moved onto other interests, albeit while still executive producing the powerful Band of Brothers and The Pacific with Tom Hanks on HBO. But did you know that the director almost made another film specifically about the war? And that it would have starred frequent collaborator (at least by Spielberg standards) Tom Cruise? Indeed, in the early 2000s Spielberg came very close to making a movie called Ghost Soldiers.
Adapted from Hampton Sides' nonfiction book Ghost Soldiers: The Epic Account of World War II's Greatest Rescue Mission, the film would have recounted one of the most daring rescue missions of WWII when in 1945 U.S. Army Rangers set out to save the lives of 513 Allied Soldiers who had survived the Bataan Death March but now faced mass execution as POWs in Japanese custody in the Philippines.
We never got the film that would have reunited Spielberg with his Minority Report star Tom Cruise, but it still sounds like a gripping subject complete with the David Lean (Bridge on the River Kwai) overtones that could still appeal to Spielberg today…