News
Reed Morano Meets With Star Wars Producer Kathleen Kennedy
Could the Handmaid's Tale director helm an upcoming Star Wars film?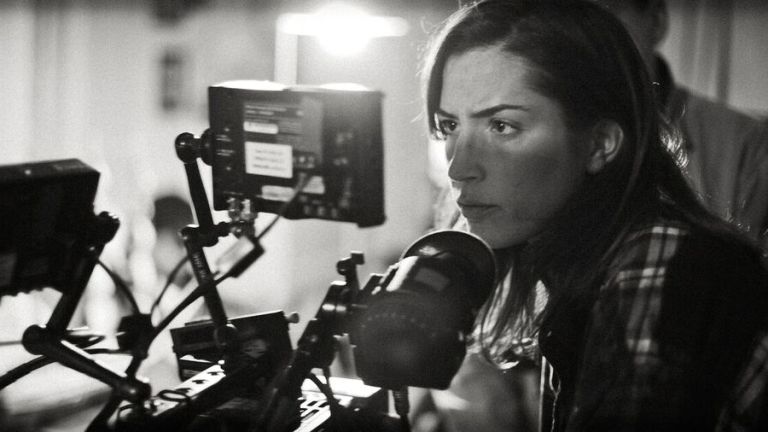 The Star Wars franchise has made some signficant strides when it comes to diversity in front of the camera, but it has a long way to go when it comes to better representation behind the camera. Reed Morano, best known for her work on the first three episodes of Handmaid's Tale, might be a step in the right direction.
In an interview with The Hollywood Reporter, Morano mentioned she had recently had a two-and-a-half-hour meeting with Kathleen Kennedy, the president of Lucasfilm, who first saw Morano's name when she was watching Handmaid's Tale with her daughter.
"She's amazing," Morano said of her meeting with Kennedy. "We're talking about adventure movies, and I'm not even remembering that she produced Goonies. Any movie that I put my finger on that I loved when I was growing up was a movie that she produced. Anyway, it was a great meeting. Obviously, I can't say anything about what else we were talking about."
Of course, this immediately leads to speculation that Morano might be in talks to talk on one of the upcoming Star Wars films. Right now, the only announced Star Wars films without directors is the second two films in the trilogy from Last Jedi helmer Rian Johnson and the anthology standalone set for a 2020 release (though Stephen Daldry is reportedly in talks). Might Morano snatch up one of those films? Or is there another as-of-yet unannounced Star Wars film that Kennedy is looking to recruit Morano for?
In addition to her Emmy-winning work on Handmaid's Tale, Morano has directed TV episodes of Billions and Halt and Catch Fire. She has sci-fi romance I Think We're Alone Now about to come out, and is currently shooting The Rhythm Section with Blake Lively. Past cinematography work has included Frozen River, Kill Your Darlings, and The Skeleton Twins.