News
Red Sonja Reboot Movie Shelved After Latest Bryan Singer Accusations
While Millennium Films had big plans to reboot Red Sonja with controversy-mired director Bryan Singer.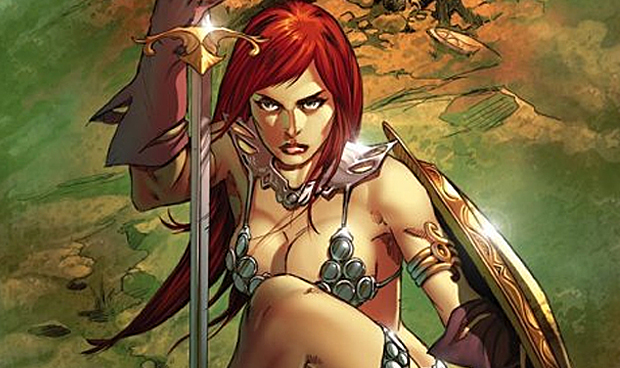 Red Sonja has been forced to put down her proverbial sword of a reboot movie, due to the insurmountable controversy surrounding appointed film director Bryan Singer.
Avi Lerner's Millennium Films, which had put the Red Sonja reboot movie into development last September, has confirmed that it's taking the project off its slate, as revealed via Deadline at Berlin's European Film Market. The film, was, up until now, set to roll cameras for a shoot in Bulgaria sometime in 2019. While Singer has yet to be formally removed, Red Sonja is getting put on the back burner while the studio reassesses things.
The reason for the move is likely already apparent to anyone who's been following the ongoing saga of the various sexual misconduct accusations levelled against Singer, the latest of which were recently published in an article by The Atlantic, bearing the claim that – amongst other molestation claims – Singer sexually assaulted a 13-year-old male actor on the set of the 1998 drama, Apt Pupil.
One can only surmise that the company's original reasoning in appointing Singer to the director's chair – made just after Fox tapped him to direct the now-Oscar-nominated Freddie Mercury biopic, Bohemian Rhapsody – anticipated the arrival of exculpatory evidence justifying a comeback for the director who, after breaking big with crime thriller The Usual Suspects, spearheaded the current state of the comic book movie genre with 2000's original X-Men, and a number of its sequels, most recently with 2016's X-Men: Apocalypse. Indeed, Millennium is clearly regretting the move in hindsight as signs now indicate that the industry is starting to steer clear of Singer (who continues to maintain his innocence,) notably exemplified by the suspension of his BAFTA nomination for Bohemian.
Red Sonja was introduced in the pages of Marvel's Conan the Barbarian #23, dated February 1973. The deadly warrior woman is associated with a signature scantily clad bikini outfit, crimson-red hair and usually-blood-soaked sword and/or axe. She rose to iconic status in director Richard Fleischer's 1985 Red Sonja, starring Brigitte Nielsen, joined by Arnold Schwarzenegger (who played Kalidor, rather than his signature – franchise-pertinent – role of Conan). Interestingly, Rose McGowan was eyed for a mooted 2010 reboot movie effort, which would ultimately never come to fruition after complications from previously-sustained injuries to her arm.
It will certainly be interesting to see if the Red Sonja reboot project can rebound after this setback.
Joseph Baxter is a contributor for Den of Geek and Syfy Wire. You can find his work here. Follow him on Twitter @josbaxter.