News
Red Sonja Movie Hires Transparent Creator Jill Soloway to Write and Direct
The Red Sonja movie is back on track with a new writer and director: Transparent creator Jill Soloway.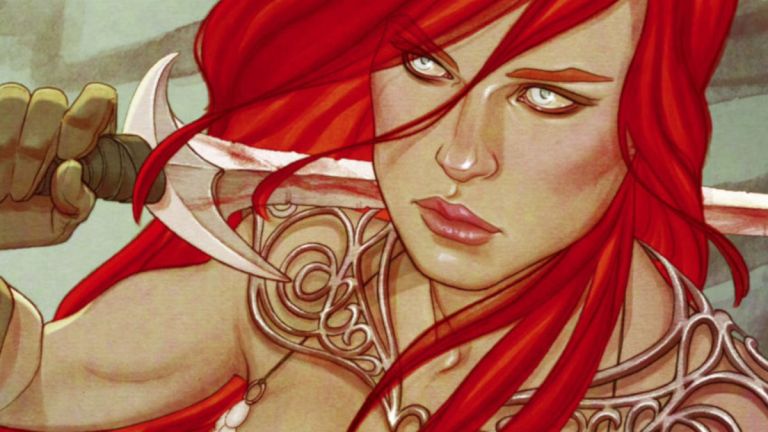 Those fans hoping to see Red Sonja on the big screen sans Bryan Singer can breathe a sigh of relief: the movie is back on track and has a new writer and director in Jill Soloway, the Emmy Award-winning creator of hit Amazon TV series Transparent. The news comes from Deadline, which reports that Soloway is bringing a "bold new take" to the character first introduced in Marvel's Conan the Barbarian comic in 1973.
"I can't wait to bring Red Sonja's epic world to life," Soloway told Deadline. "Exploring this powerful mythology and evolving what it means to be a heroine is an artistic dream come true."
Casting has begun for a new Red Sonja, according to Deadline, and Soloway's Topple Productions partner, Andrea Serling, has also joined the project as a producer. The outlet suggests that, since a new script has to be prepped, the project may still be a few years out from seeing the light of day.
This is the latest attempt to bring Red Sonja to the big screen after adaptations led by first Robert Rodriguez (Alita: Battle Angel), with Rose McGowan set to star as the legendary warrior, and later Simon West (Con Air), with Amber Heard (Aquaman) a frontrunner for the title role, fell apart. 
Most recently, Singer was tapped by Millennium Films to direct Red Sonja, but he was fired from the project after sexual assault allegations were leveled against him. With Soloway, the movie gains a director known for her powerful storytelling as well as her track record as an advocate for LGBTQ rights.
The warrior was previously brought to the big screen in 1985's Red Sonja, which starred Brigitte Nielsen and Arnold Schwarzenegger, who surprisingly didn't reprise his role as Conan in the movie, instead playing a character named Lord Kalidor, Red Sonja's love interest. That said, Kalidor is basically just Conan. 
Red Sonja doesn't have a release date at the moment, but we'll keep you updated as we hear more.
John Saavedra is an associate editor at Den of Geek. Read more of his work here. Follow him on Twitter @johnsjr9.