News
Red Notice: Gal Gadot Joins Dwayne Johnson Action Movie
Red Notice, Dwayne Johnson's developing heist flick, heads to Universal and Legendary in the biggest studio deal of the year.
Dwayne Johnson has no shortage of blockbuster action movies on his docket. Along with April's Rampage, the wrestler-turned-Hollywood-megastar will appear in July's Skyscraper, followed later on with Disney ride tentpole, Jungle Cruise, an untitled Fast franchise spinoff with Jason Statham, as well as a guaranteed recurring DC/Warner run as Shazam rival, Black Adam – and that's an abridged version of his backlog! Now, however, an apparently contentious auction for another Johnson-starring project, Red Notice, has become the center of what is being called this year's biggest deal for a studio movie!
Red Notice News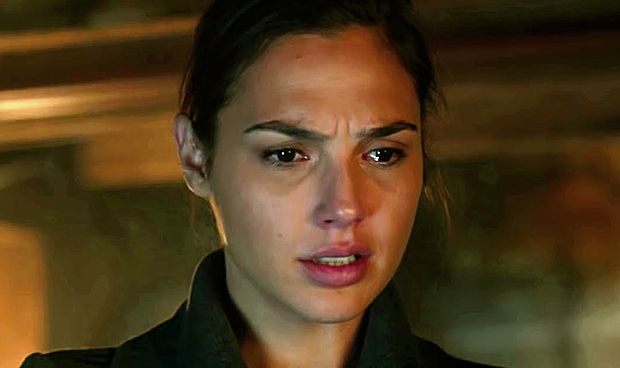 Gal Gadot has been cast as the co-star of Red Notice, reports Deadline. Gadot, the star of last year's groundbreaking DC Comics megahit, Wonder Woman, will field her first (non-DC) marquee-topping role here. Interestingly, Gadot's character – which remains unnamed – is described as "a brilliant and mysterious figure in the art world," which somewhat coincides with the contemporary job of Wonder Woman/Diana Prince, who works with art and antiquities.
Interestingly, director Rawson Marshall Thurber apparently flew to London – where Gadot is filming Wonder Woman 2 – to pitch said role in person. The team of Johnson and Gadot will comprise what will be a primary trio for Red Notice, with a mystery third member yet to be cast.
Red Notice Release Date
Red Notice is set to be released on June 12, 2020.
The film is reportedly scheduled to comence production in April 2019 in Europe.
Red Notice Details
Universal and Legendary Pictures collectively won the rights to Red Notice in a reportedly "heated" bidding battle, reports Deadline. The studios have apparently dug deep into their respective coffers, since the deal dwarfs any other made by a studio this year, with Johnson guaranteed $20 million against a breakeven, and writer/director Rawson Thurber will also earn an 8-figure salary, with production estimated above $125 million. Indeed, the project reunites the star/director team from this July's man-vs-building blockbuster, Skyscraper, which recently debuted its trailer during the Super Bowl commercial cavalcade. Before that, they teamed up for the 2016 buddy cop offering (joined by Kevin Hart), Central Intelligence.
So, why the mad rush amongst studios for Red Notice, especially considering how many Dwayne Johnson action movie fish there are in the Hollywood sea? Well, barring the obvious fact that Hollywood's top-grossing star will be affixed on its marquee, Red Notice apparently has global viability and franchise written all over it, manifesting as an action-packed heist thriller in which Johnson will reportedly topline with a yet-to-be-cast co-star. Additionally, like the auspicious Johnson/Thurber blockbuster, Skyscraper (whose international box office will be helped by its China setting), Red Notice is on a solid, reliable track, with production set to commence in spring 2019, in time for a release in 2020. Indeed, with a reliably bankable team in place, the scramble makes sense, with all the major studios – including Netflix – having made bids before the gavel slammed for Universal/Legendary.
Overall, the Red Notice bidding war is yet another testament to the shocking star power of Dwayne Johnson, whose Jumanji: Welcome to the Jungle overperformed at the box office. In what has become the norm for Johnson blockbusters, Red Notice will also see the star gain stakes as a producer – alongside Dany Garcia and Hiram Garcia – through Johnson's Seven Bucks banner, joined by Beau Flynn of FlynnPictureCo., with executive producer Wendy Jacobson. – Mary Parent oversees for Legendary, joined by Donna Langley and Peter Cramer on behalf of Universal.