News
Red Dawn: new poster
The young cast of the Red Dawn remake pose with guns and serious faces in its new poster...
In what could be described as a 'damn you Photoshop' moment, the young and fresh-faced actors of Red Dawn line up for its new poster. There's Chris Hemsworth, Josh Hutcherson and some chap in a hat [that's Josh Peck – Ed].
There's Adrianne Palicki and Isabel Lucas lurking in the background, too, though we're not sure which one's which. Disappointingly, neither character is named Dawn.
The Red Dawn remake has, as we've mentioned in the past, been on the shelf for a while, which explains why Thor and Katniss Everdeen's man in peril look so youthful.
Red Dawn's scheduled for release in November in the US, with a UK release yet to be revealed. All together now, "Avenge me, boys! Avenge meeee!"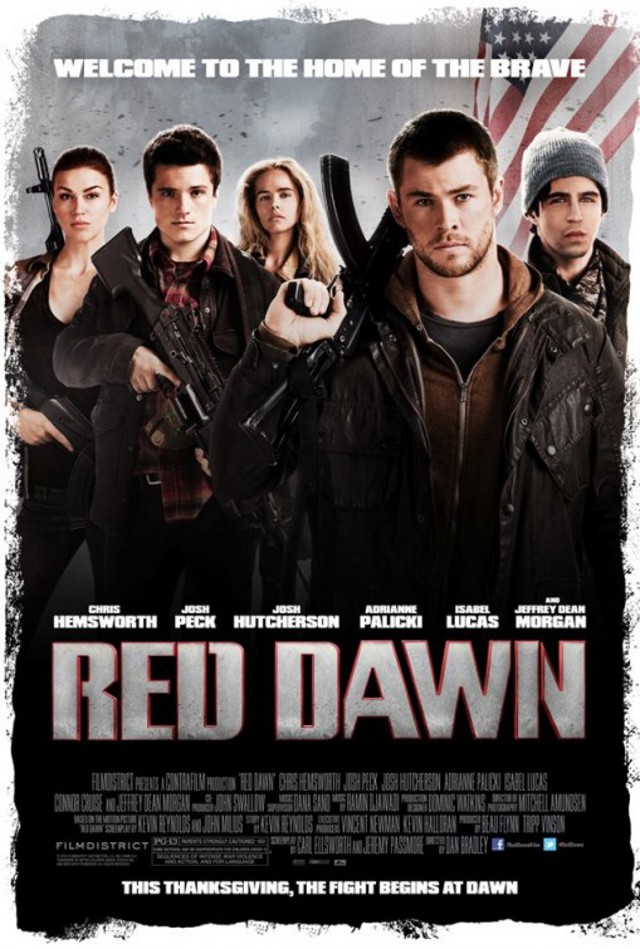 Follow our Twitter feed for faster news and bad jokes right here. And be our Facebook chum here.