News
Ready Player One DVD/Blu-ray Release Date and Bonus Features Announced
Steven Spielberg's Ready Player One movie is heading to DVD and 4K Blu-ray in August. So get ready to reenter the OASIS!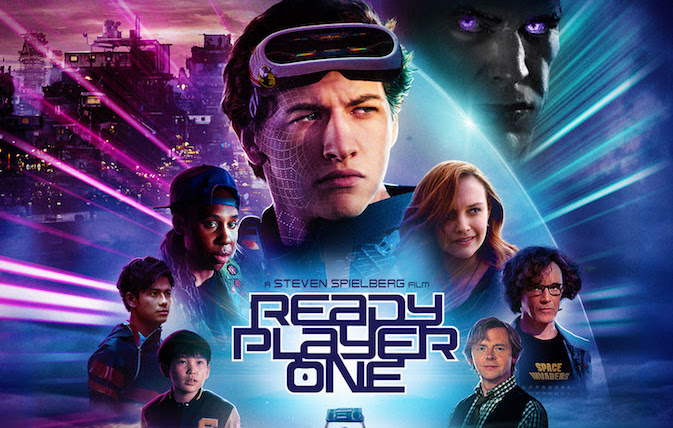 After banking in more than $500 million at the global box office, Warner Bros. is probably as pleased as granny drinking iced peach tea with Steven Spielberg's Ready Player One movie. The adaptation of the Ernest Cline film was released in March as an original intellectual property (even if it references hundreds of others), and did bigger business globally than many other franchises. And now its attention is turning to the film's home release, and we've got a good idea as to when to expect it.
Ready Player One DVD/Blu-ray Release Date
Ready Player One will be coming to digital download first in July. So if you can't wait for a disc, you can reenter the OASIS with Wade Watts/Parzival (Tye Sheridan) and the rest of his clan when the film becomes available on demand on July 23. However, the Blu-ray, 4K Blu-ray, 3D Blu-ray, and DVD all become available too on Aug. 6.
Ready Player One Bonus Features
While we don't have detailed explanations of what each special feature is, from the names we can assume the featurettes will include a much more straightforward making of as well as individual explorations of the film's use of special effects and sound design. Apparently Ernest Cline will also show film star Tye Sheridan some of his favorite old school arcade calssics.
Game Changer: Cracking the Code
Effects for a Brave New World
Level Up: Sound for the Future
High Score: Endgame
Ernie & Tye's Excellent Adventure
The '80's: You're The Inspiration
Notably only "The '80's: You're The Inspiration" will be available on the DVD release.