News
Ready Player One 2 Will "Explore Other Facets of Pop Culture" (Exclusive)
Author Ernest Cline says the Ready Player One sequel novel will explore different areas of pop culture.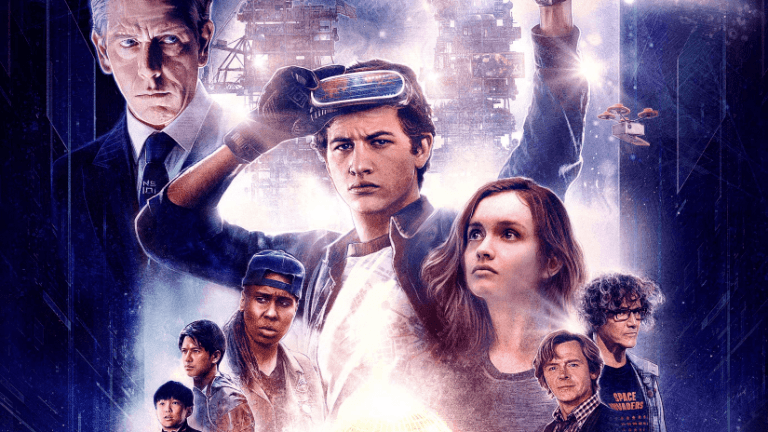 With the long-awaited film version of Ready Player One now in theaters, the novel's author Ernest Cline (who also co-authored the screenplay for the Steven Spielberg-directed movie) has been doing press for the film alongside Spielberg himself and the cast.
While the book was published in 2011, it wasn't until just recently — December 2017 — that Cline acknowledged he was at work on a sequel, although reports of a second book began circulating two years earlier.
Den of Geek sat down recently with Cline to discuss the movie, but we also pressed him on the status of the sequel and whether it would incorporate the same gaggle of geek and pop culture references as the first book.
"The fun of the sequel for me would be exploring other facets of pop culture that I love and not just using the same ones over again," said Cline. "That's one of the reasons that I'm drawn to write more stories in this world. It was a lot of work creating the Oasis and the rules of the Oasis, but the Oasis was kind of the ultimate video game, and the ultimate entertainment platform, and that's a very fun landscape in which to tell stories."
Asked how far along he is on the book, Cline replied, "I've been working on it this past year, while I was in between visiting the set and helping with post production. I was already kind of back in the world of Ready Player One anyhow, by helping on the movie, so it was a very natural process for me to go back to writing the sequel." He added, "It was really energizing, seeing Steven and ILM and Visual Domain visualize the world I created, and it made it even more fun to return to it."
Cline added that the book would "definitely" be out sometime in the next couple of years — probably just in time for work to start on adapting it to the screen.
Read more from our interview with Cline later this week. Ready Player One is out in theaters this Thursday (March 29).