Features
Rawson Marshall Thurber: We're The Millers, Dodgeball 2
Dodgeball director Rawson Marshall Thurber chats to us about his new comedy We're The Millers, his Magnum P.I. script and more...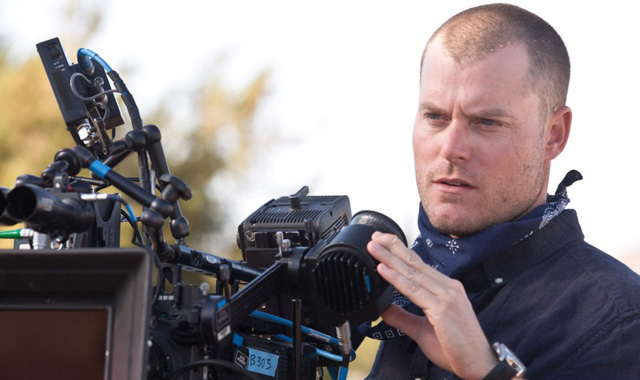 Director Rawson Marshall Thurber tasted the rare joy of overnight success with Dodgeball: A True Underdog Story back in 2004, and now he's making his long-awaited return to comedy with 'family' road comedy We're The Millers.
We spoke to him about getting a hit with his first film, the Magnum P.I. script sitting on the shelf and whether we'll ever see a Dodgeball sequel.
What attracted you to the script first of all?
I thought it was a really funny script and those are rare enough. When I read it, I think I laughed about four times out loud and that just never happens. I thought it was a really clever take on an old idea – it's a family road trip movie that isn't a family road trip movie. They're not really a family and it's not really a road trip, which I thought was pretty smart.
Did the freedom of working from a script that wasn't your own make a difference?
Yes, this was the first time I've directed something that I didn't come up with originally myself and it was different but great, because I didn't have anything that was precious to me in the screenplay. It was very freeing in that way so I could be much more mercenary about the comedy – it was either funny or it wasn't. If it's funny it's in, but if it's not it's out. It didn't matter necessarily what my feelings were about it.
The outtakes over the end credits are great, was there a lot of improv on set?
There was a lot. I'd say 10-12% of it was improv, which is a lot. We would always shoot what we had written, what the script was, but there are two things. One is improvisation and the other is alternate lines. There was plenty of improv, and I hired comedians who were versed in that because I like it – some of my favourite jokes in the movie are improv lines – and then there are alt lines.
So often times you'll have the punch line that's scripted and then there'll be five other punch lines that you've already written out. We always shoot those because you never really know if a joke's going to land before you put it up in front of an audience, and they'll tell you real quick if it's funny or not. I didn't want to be stuck with jokes that didn't work, so we had plenty of options.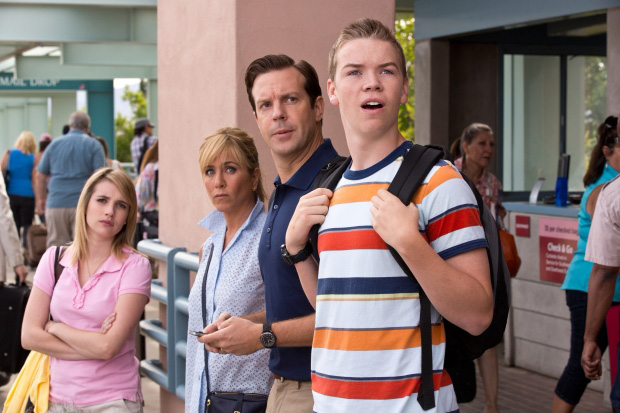 The central cast are brilliant and they work brilliantly together, how difficult was the casting process?
It actually came quite easily. People didn't audition for most of the roles in the movie – Jen [Aniston] and Jason [Sudeikis], Nick [Offerman] and Kathryn [Hahn], Ed Helms, Tom Lennon, Ken Marino, Scott Adsit – those were all people we asked to do it and they said yes. The audition process is not great, it's just the best we have in a bad situation and it's not very effective.
That said, we had two great casting directors, Lisa Beach and Sarah Katzman, on Millers and they brought Will Poulter in who I only knew from Son Of Ranbow when he was 10-years-old and four and a half foot. He walked in and he's six foot three and didn't look anything like I thought the character should look. But he did his audition and I couldn't imagine anyone else after that.
Did you have to change the character to suit Will and his style?
No one's asked me that, actually. I think Will brought his own approach to it because, in the script, Kenny was a little bit more of a horny teenager and Will brought this real sweetness to a the role that made such a difference. Without Will and the storyline of Kenny, the movie would have no heart. When Will punches out the bad guy and kisses the girl, how did you feel? Pretty good, right? He's my favourite part of it.
Jennifer Aniston is playing against type, how much did her role in Horrible Bosses influence her casting?
I thought she was so funny in Horrible Bosses and I hadn't seen her do that before. I thought it was so brave of her to play a lascivious, foul-mouthed dental assistant and I've just been a fan of hers for so long. I didn't have her in mind when I was writing the script but, when someone suggested it, it seemed like a great idea. If you send a script to Jennifer Aniston, you never think she's going to say yes. We got lucky. 
You mentioned that the film is a road movie, did you take inspiration from any particular films?
Sure, I mean, there's a really long history of road narratives in American culture. You can go back to Lewis and Clark if you wanted but from Lewis and Clark to Huckleberry Finn and On The Road – that's the literary background. But then there are great films like Easy Rider, Rain Man, Midnight Run and, of course, Chevy Chase in Vacation which is the gold standard of comedic road trip movies.
It's been nine years since Dodgeball, why is it now that you've returned to studio comedy?
Wow, Dodgeball was nine years ago – that's amazing. And then I made a small film called The Mysteries Of Pittsburgh as my second film, which was a tiny little Sundance movie that I'm very proud of but unfortunately didn't get a very wide release. There's a big struggle that goes on behind the curtain as you try to get a movie made and you have to convince a studio to write a big cheque.
It's not as easy as I think some people might imagine so, a lot of times behind this curtain, you start working on a movie, you get really close and then they say no. Then you go over here, start working on another one, get really close and finally you get them to say yes, it all comes together, the curtains part, you come out and everyone says, "where've you been?" I've been in the workshop trying to get them to say yes. So it's not for lack of trying and I hope to make my next movie very quickly. I don't want to take four years between pictures, I want to take four months between pictures if I can. 
On that note, will we ever see Dodgeball 2?
We might. I know Fox is interested in doing it – I'm not involved in it but, you know, I think I said everything I need to say about Dodgeball in one movie.
Is there nothing you'd want to explore in a sequel, in an ideal world?
Well, White Goodman is a personal favourite character of mine, so I'd be interested in exploring that character more for sure. He's so funny and Ben's funny.
There's been Magnum P.I. movie in the works for a long time, where does that stand at the moment?
If I could make any movie next it would be Magnum P.I. I wrote a script that I love at Universal – the tone was very much Beverly Hills Cop – there were no short shots, no cameos, no moustaches. It's an action movie that's funny and I'm very, very proud of the script. I got close a couple of times with some pretty good actors and it just never quite came together. I couldn't seem to convince Universal to roll the dice on it. I think it's a big hit just sitting there and I wish I could convince them.
You'd think with 21 Jump Street…
I agree. 21 Jump Street was the best comedy of 2011, and successful too. It's odd – you and I should write a letter to Universal.
What would be your dream casting?
I think Chris Evans would be great – I think he's super funny. I think Bradley Cooper would be incredible. There's a version with Ryan Gosling if he would ever consider it – I don't think he would. There are a few really great options for that character, so I hope I can convince somebody to do it.
What did you learn on your first two movies and the time in development that you could use on We're The Millers?
On the first, I didn't know how hard it is to get a movie made, so I've learned that. When I wrote Dodgeball, I wrote it for Vince Vaughn and Ben Stiller in those roles and I wrote the Justin role for Justin Long. I got them all and then we made it, but when I wrote that script I didn't have an agent. I was sitting in my crappy apartment in Hollywood and it just all kind of happened. I didn't have experience of it taking longer, so I learned a lot there.
On the directing side, I think you obviously get more experienced as you go, you get used to the tricks of production and you don't freak out as much when something goes wrong. On your first film you don't know and you think, "This is just me, I'm not doing it right," and then realise, no, you're doing it right, it's just difficult and these things happen.
What's next for you?
I want to make another studio comedy pretty quickly, I've got a few irons in the fire that I'm excited about. I think I want to do something that has a little bit of scope to it, so an action-comedy, and I'm reading a couple right now that I'm excited about. Like I said, if I could do anything it would be Magnum P.I.
I've heard that there's a TV show for Starz…
Oh yeah, sure, gosh – that's fantastic. I'm developing a one-hour supernatural western for Starz called Deadlands based on Shane Lacy Hensley's game. It's pretty bad-ass. I'm exploring television and trying to learn the ins and outs there, but hopefully they'll like it enough to put it on the air. I'm literally writing the script upstairs right now. 
Rawson Marshall Thurber, thank you very much.
We're The Millers is out in UK cinemas on the 23rd August.