News
Rabid Remake Trailer and Release Date
Rabid, the classic film from horror auteur director David Cronenberg, has been remade by filmmakers Jen and Sylvia Soska.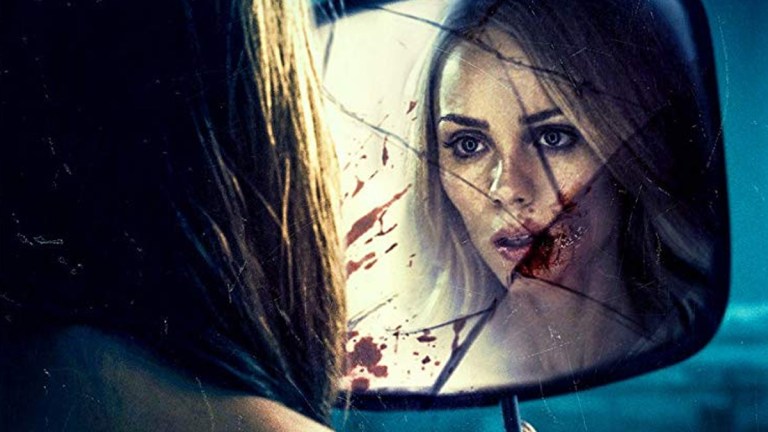 Rabid may be a campy, schlocky classic from the dawning era of the horror Renaissance of the 1970s and 1980s, but the film, a breakthrough offering from director David Cronenberg – who would move on to genre masterpieces like 1981's Scanners, 1983 cult classic Videodrome, 1983 Stephen King adaptation The Dead Zone and (his masterpiece,) 1986's The Fly – maintains a fanbase, notably siblings Jen and Sylvia Soska, who have remade the movie.
Laura Vandervoort stars in the horror remake as Rose (originally played by the late porn actress, Marilyn Chambers), a young woman whose mutilated looks become miraculously restored… albeit with carnivorous consequences.
Rabid Remake Trailer
Here's the latest trailer for the Rabid remake movie!
You can also check out the previous trailer below.
Rabid Remake Release Date
Rabid will have a day-and-date release, with a limited theatrical run and On Demand/Digital drop on Friday, December 13 (Friday the 13th).
The film premiered at the London FrightFest Film Festival on August 29.
Further Reading: The Fly Is Still David Cronenberg's Masterpiece
Rabid Remake Details
Directors Jen and Sylvia Soska wrote the Rabid remake script with John Serge. The twisted sibling duo of GSN game show series Hellevator, who – besides their onscreen appearances – directed films such as 2015's Vendetta, 2014 WWE's Kane-headlined sequel See No Evil 2 and 2012's American Mary. They will follow up Rabid with a Western project called Crimson Creek.
As the Soskas express of Rabid in the 2018 statement announcing the project:
"It's a tremendous honour to be re-imaging David's 1977 body horror classic, Rabid, with such incredible support behind us. We are not fans of soulless remakes as seems to be the trend these days as they disrespect the fans and the original body of work. Our Rabid is a continuation of the thoughts and conversation David started with his original piece and modernised through a female perspective. This film will truly honour not only the original but Cronenberg's entire body of work."
The film is headlined by the small screen's former portrayer of Supergirl, Smallville's Laura Vandervoort (Jigsaw) who – akin to the original film – plays a beautiful woman who, after being facially-mutilated beyond recognition in a motorcycle accident, undergoes an experimental treatment that restores her appearance, but turns her into a ravenous, cannibalistic monster. – It's not exactly unfamiliar territory for Vandervoort, having starred on Syfy's 2014-2016 werewolf series, Bitten.
She is joined in the cast by Mackenzie Gray (Legion), Stephen McHattie (Pontypool) and Greg Bryk (Ad Astra).
Joseph Baxter is a contributor for Den of Geek and Syfy Wire. You can find his work here. Follow him on Twitter @josbaxter.