News
Rabid Remake: First Look
The ladies behind American Mary have turned their attention to David Cronenberg's Rabid. Here are some first look pics...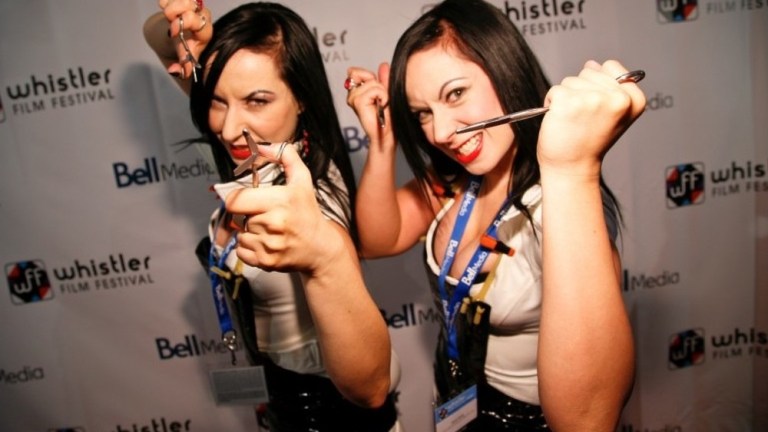 Taurean twins and horror obsessives The Soska Sisters are just about done with their Rabid remake. The reimagining of David Cronenberg's classic gorefest is certainly keeping it Canada, eh, with virtually everyone involved in the film Canadian born and bred, and now we've got our first look at it.
The beloved directors have previously given us something quite special in 2012's stomach-churning revenge flick American Mary, and they definitely feel up to the task of bringing a new Rabid into the world.
Smallville's Laura Vandervoort will be a verrrry different kind of super girl in this one, and you can see some sneak peek images shared by the actress on Twitter below…
Another sneak peek at our film
#Rabid
My character
#rose
goes through hell and back. She was hard to shake after we wrapped. Cannot wait for you to meet her and her demons.
@twisted_twins
pic.twitter.com/1aSOnZRJ3J
— Laura Vandervoort (@Vandiekins22)
28 August 2018
Marilyn Chambers played the lead role of Rose in Cronenberg's original, but the new version of the character is described as a "young woman who, after an accident leaves her scarred beyond recognition, undergoes a radical untested stem-cell treatment. While turning Rose into the belle of the ball, the experimental transformation comes at a price."
The Soska Sisters don't take the job of remaking a Cronenberg movie lightly, you'll be relieved to know.
"It's a tremendous honor to be re-imaging David's 1977 body horror classic, Rabid, with such incredible support behind us," they remarked when the project was first unveiled last year. "We are not fans of soulless remakes as seems to be the trend these days as they disrespect the fans and the original body of work. Our Rabid is a continuation of the thoughts and conversation David started with his original piece and modernised through a female perspective. This film will truly honour not only the original but Cronenberg's entire body of work."
We will be checking this one out, for sure.