News
Quentin Tarantino Star Trek Movie Still "A Very Big Possibility"
With Once Upon A Time In Hollywood on the horizon, Tarantino is about to shift his focus onto Star Trek.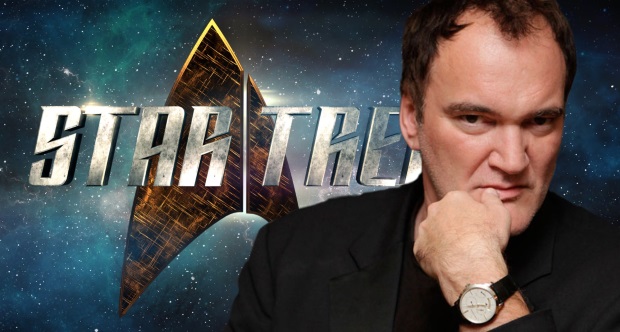 Quentin Tarantino's ninth film, Once Upon A Time In Hollywood, will finally be released in July, and then the director may very well get to work on that R-rated Star Trek film he's been teasing since 2017.
Although we've not heard a peep about the J.J. Abrams-backed Trek endeavor for quite some time, Tarantino is still very enthusiastic about making it happen.
"It's a very big possibility," Tarantino told SlashFilm. "I haven't been dealing with those guys for a while cause I've been making my movie. But we've talked about a story and a script. The script has been written and when I emerge my head like Punxsutawney Phil, post-Once Upon A Time in Hollywood, we'll pick up talking about it again."
Karl Urban, who plays the Doctor McCoy in Paramount's rebooted Star Trek film series, has previously said that Tarantino was interested in making his "bananas" Trek film with the current cast. His comments, however, came before Star Trek 4 was shelved at the studio, which could end up providing this other project with a better window, and a greater chance of survival.
"I think that Tarantino would be able to do something quite unique. So, fingers crossed that will happen," Urban said. "It is in the hands of Paramount. If we don't get to make [Star Trek 4] next year with Chris Hemsworth, then that's ok, let's make a really good Quentin Tarantino Star Trek movie. You will have to wait longer, but it will be well worth it."
The Revenant's Mark L. Smith was first tasked with the job of turning Tarantino's Trek dream into a reality, fashioning a screenplay for the potential movie. Presumably, that's still the noted script in the mix, but as things tend to get reworked quite often, we wouldn't be surprised if this gets several overhauls before it finds its way in front of any cameras.
More as it's unveiled.