News
Queen & Slim Trailer Promises New Kind of Big Screen Rebellion
Queen & Slim could be a major fall movie. It imagines what might happen if the police shooting of an unarmed black man went a differently.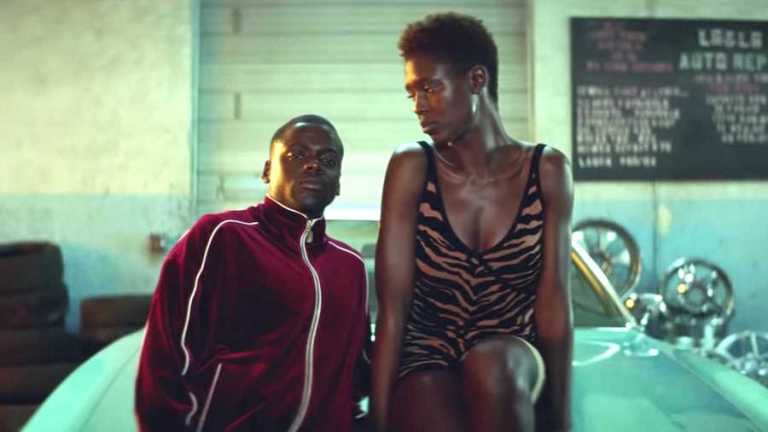 The opening moments of the Queen & Slim trailer are queasy given how familiar they are. Forget being a scene that has rightly become a focal point in a variety of independent films; this is an event that occurs depressingly regularly in everyday life, and with the news finally covering it. A black couple is pulled over by a white police officer. A gun is needlessly drawn. Blood is spilled. Except director Melina Matsoukas is taking this in a direction you didn't expect.
The Grammy winning filmmaker instead turns expectations on their head where an unlikely event occurs: the couple comprised of Slim (Daniel Kaluuya) and Queen (Jodie Turner-Smith) are able, in a freak accident, to prevent Slim from getting shot. Instead the police officer about to pull the trigger ends up on the ground. Thus begins a couple's fugitive run where they're pursued as "cop killers" by law enforcement and the press, all while apparently becoming 21st century folk heroes.
The obviously loaded premise is pulling from the likes of Bonnie & Clyde (the 1967 movie, not the actual historic figures) or even Thelma & Louise (1991), and it looks like it will push buttons in the right way. The movie is the latest effort from screenwriter Lena Waithe, who has worked on Master of None and created The Chi. She won an Emmy for the former. Matsoukas, meanwhile, is making her feature debut after directing many of this generation's iconic music videos, including Beyoncé's "Formation" videography; she also has been a director on HBO's Insecure. James Frey of A Million Little Pieces notoriety co-wrote the story of the piece.
With a story literally ripped form our modern headlines, and then embellished in a way that will be both mythic and political, Queen & Slim will certainly draw a lot of attention to the project. But then again, so will Kaluuya, fresh off starring in massive hits like Get Out and Black Panther. Taken altogether, this promises to be one of the more talked about movies of the fall season.
Universal pictures releases Queen & Slim on Nov. 27.