News
Queen & Country Movie Coming From Ridley Scott
Alien director Ridley Scott will be directing the adaptation of the Eisner award-winning comic about British espionage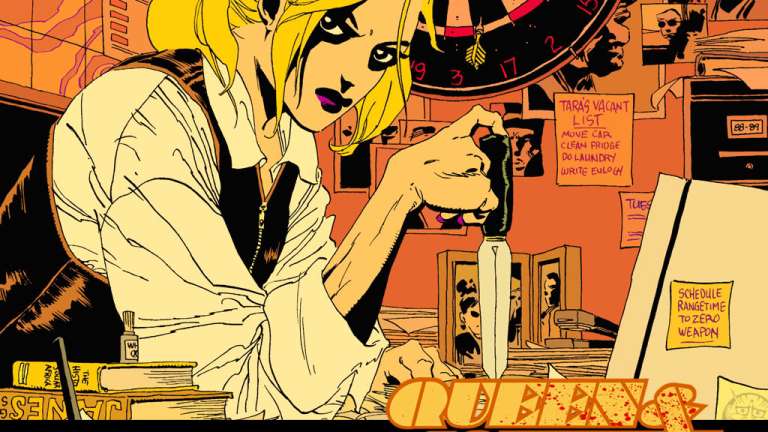 Taking a break from teasing us all about Alien and Blade Runner sequel rumors, Ridley Scott has entered talks to direct 20th Century Fox's film adaptation of an exciting Eisner award-winning comic, according to The Wrap. 
The heady and excellent comic in question is Greg Rucka's Queen & Country. Queen & Country follows British Secret Intelligence Service (a fictional bureau) operative Tara Chace as she moves to rescue and protect field operatives whose identities have been compromised. 
Queen & Country ran for 32 issues from 2001 to 2007, featuring numerous notable comic book artists like Bryan Lee O'Malley of Scott Pilgrim. It won the Eisner for Best New Series in 2002 and has been praised for its ultra realistic, by-the-book depiction of the bureaucracy and politics of the espionage "business."
Should Scott officially sign on as director, it would be yet one more huge victory for all of comic book culture. Scott is one of the last few major genre directors who has not directed a comic book adaptation yet. Though with Scott's filmography featuring the likes of Alien, Blade Runner, and G.I. Jane, it feels like he's been adapting comic books for years.
Scott would also produce the film alongside Chernin Entertainment. Many screenwriters have penned drafts for the story since the book was optioned back in 2007 but it remains to be seen if any of those drafts will stick. Ellen Page was also set to star at one point but she's off in an Eisner award-winning comic adapation of her own now.