News
Quatermass Movie Reboot Coming
Hammer is making a new Quatermass movie and Night Manager writer David Farr is attached to pen the script!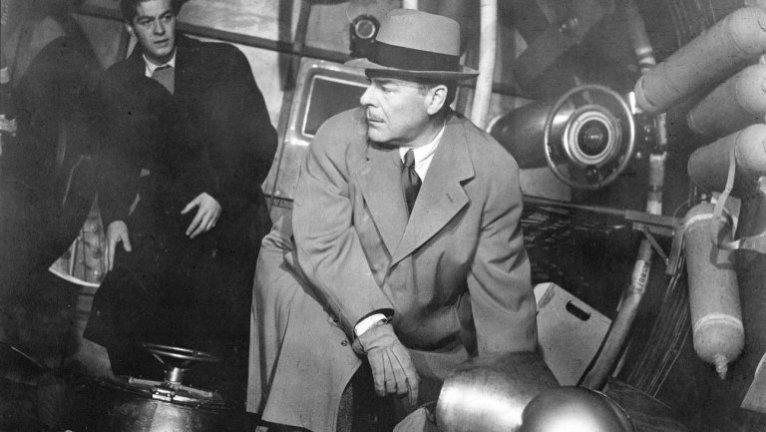 If you've ever found yourself lounging around on a Sunday afternoon, pipe in one hand, steaming mug of tea in the other, slippers perched precariously upon the very tip of your toes, wondering to yourself whether Bernard Quatermass would ever be swept along with the relentless tide of remakes and reboots, we've got some good news for you: it's happening, according to THR.
There's more good news: Hammer's Simon Oakes is producing. Oakes was behind Let Me In and The Woman in Black, also at Hammer. On writing duties for the new Quatermass film is David Farr, whose recent jobs include The Night Manager and Amazon's Hanna TV series. Jon Silk and Jay Ashenfelter will be overseeing production on the remake for Legendary Entertainment.
If you're not familiar with the 1950's science fiction series (and, later, movies) the story follows rocket scientist Bernard Quatermass, who ends up on a mission to save the planet after his research puts him head-to-head with hostile aliens. 
Many acknowledge the scientist as a successor to more grounded literary investigators such as Sherlock Holmes. He's also recognized as a clear precursor to the more famous Doctor Who, a time-traveling hero who's faced all sorts of aliens and other dangers threatening Earth. That's quite the line of fictional heroes. 
Here's an old look back:
The last time we saw Quatermass on screen was in 2005 when BBC aired a remake of The Quatermass Experiment, starring Jason Flemyng as the adventuring scientist. Quatermass' last big-screen appearance was all the way back in 1967 in Quatermass and the Pit. Since then, there have been several attempts to get a fourth Quatermass movie made, especially in the early '90s, when Dan O'Bannon, the screenwriter who wrote Alien, penned a script that was never produced. Let's hope that Farris' script fares better and that this movie actually happens.
John Saavedra is an associate editor at Den of Geek. Read more of his work here. Follow him on Twitter @johnsjr9.