News
Pumpkinhead to be Rebooted by Saw Producer
Peter Block, a producer from the Saw films, will develop a reboot of the recompense-reaping 1988 horror classic Pumpkinhead.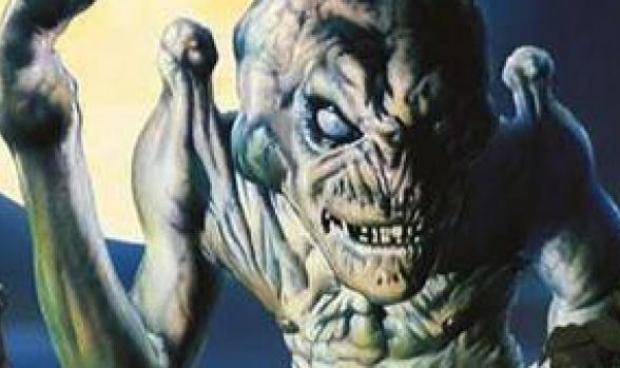 The monstrous, undead dealer of just deserts to tragedy-causing teenage whippersnappers from the 1988 classic horror franchise starter Pumpkinhead is about to mount what would have to be considered a comeback. Bypassing the tired conversation lamenting (or celebrating) Hollywood's reboot-happy proclivities with this latest example of pop-culture pilfering, the reemergence of this lower-tier horror franchise into the contemporary fray comes about from an intriguing source.
As EW reports, producer Peter Block, who has overseen numerous contemporary horror films, notably every entry of the bellwether Saw franchise, has attained the rights to the more fantastically monstrous Pumpkinhead franchise with intentions of shooting a theatrically-aimed reboot film. Block isn't wasting time, having started development of the script with a writer name Nate Atkins, with plans to get production started sometime in 2017. Of course, that goal will require, in the very least, the appointment of a director; something he plans on implementing quite soon. Citing heavy influence from the 1988 original, which was the directorial crown jewel of legendary creature creator Stan Winston, Block comments:
"Pumpkinhead is one of my favorite horror films of the late '80s, early '90s. Stan Winston sits on that Mount Rushmore of iconic filmmakers because of his creature designs, and that was his first directing effort. The creature's great but the emotional story is wonderful as well. I got the rights to Pumpkinhead, and hooked up with a great young writer called Nate Atkins, and we developed our script, which is really solid."
Pumpkinhead sprung from its patch back in the 1988 original film, starring Lance Henricksen – fresh from his breakthrough in 1986's Aliens – as a grief-stricken father who colludes with a witch to wreak vengeance against the teenage dirtbike riders who accidentally killed his son. The method involved creating a bond with an ancient undead creature called Pumpkinhead, who kills the teens systematically. The spell cannot be aborted and must play out, with the creature butchering anyone who interferes; a crucial complication, since the father later laments his actions, realizing the destruction his petty vengeance has caused. The film spawned a video-direct 1994 sequel Pumpkinhead II: The Blood Wings, followed a duo of Syfy originals that aired in 2006 and 2007.
Block intends for the new film to carry obvious deference to the original Pumpkinhead with several Easter-Egg-type nods and signature shots in the new film. However, Block also clarifies that the reboot won't simply be an updated replica. While analogous themes are retained, specifically when it comes to the moral quandary of vengeance, plans include enhancing the original's rural backwoods settings. However, lest anyone perceives Block's update ambitions as a sign that the new movie will embrace the industry's current practices with quick and easy CGI special effects, Block quickly dispels any such notion, stating:
"I am a big proponent of practical effects. That was the great thing about the original. A lot of the films I still respond to most today, it's because of the practical effects. We think that it's going to be a nice slow reveal, lots of scares and lots of action in the beginning, and a great creature in the end, which everybody should be able to look at and say, 'Oh, that's Pumpkinhead!' It's not like you're all of a sudden going to find that it's some amorphous, nebulous, CGI wispy thing. You're going to know it came from the Pumpkinhead family lineage."
Thus, it does seem that Peter Block is approaching the Pumpkinhead reboot project with attitudes that might be seen as auspicious to the purist variety of horror film fans who maintain a general ennui towards artificial, overly-animated CGI effects. Moreover, with the original film being such a crucial piece of the limited directorial CV of the legendary practical effects wizard Stan Winston, it certainly would be in poor taste to reboot his movie with actors phoning in dry performances in front of green screens.
Nevertheless, it will be interesting to see how a modernized update of a (somewhat) B-level horror franchise such as Pumpkinhead will fly on a prospectively upgraded mainstream contemporary platform. Unfamiliar with the franchise? Check out the original film's trailer below!