News
Psychokinesis Trailer Pulls Blunt Objects Toward Netflix
Netflix's Psychokinesis trailer pulls the moves on supernatural superheroes.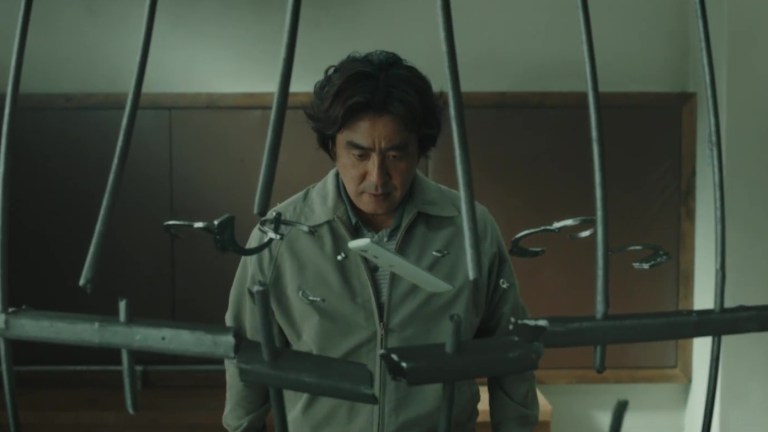 It's not easy moving things with your mind. Carry White, from Brian De Palma's adaptation of Stephen King's Carrie, made it look easy. Yoda did it with a yawn. The Sacred Riana makes it look like an offhand imposition. The trailer for Netflix's upcoming supernatural action hero comedy Psychokinesis shows the hard work, training and occupational hazards that go into it.
The sci-fi horror comedy reunites Ryu Seung-ryong, who starred in Miracle in Cell No. 7, and Shim Eun-Kyung, who starred in the body-swap movie Miss Granny and played the hypnotic young musician Seol Nae-il on the series Naeil's Cantabile. The onscreen father daughter-daughter team voice acted for Yeon's Train To Busan's animated prequel movie Seoul Station (2016).  South Korea's Eun Kyung was 9 years old when she made her acting debut in the 2004 television series The Woman Who Wants to Marry. She also put in a zombie cameo as Patient Zero in Train to Busan.
"A father sets out to save his troubled daughter with superpowers that he discovers he possesses," reads the official synopsis. "Suk-Hun (Ryoo Seung-Ryong) happens to gain a supernatural power. He tries to save his daughter Roo-Mi (Shim Eun-Kyung) after she gets involved in an unexpected accident."
You can watch the trailer here:
Russian psychic Nina Kulagina may have mentally manipulated her defamation case before she died but the power of psychokinesis hasn't been fully proven past what Carl Sagan called pseudoscience. This makes it perfect for science fiction. 
Netflix will release Psychokinesis globally in 2018. It will get a Korean release in February.