News
Proud Mary Trailer: Taraji P. Henson is Rolling as a Hitwoman
Hidden Figures star Taraji P. Henson is a sexy slayer in the Proud Mary trailer, channeling her inner-Pam Grier.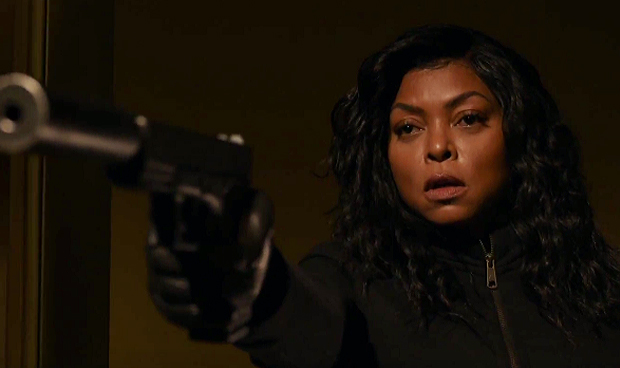 Proud Mary is a film that doesn't have time revel in nuance and ambiguity regarding its aim. It's a straight-up, intense, sexified action epic that mixes contemporary, post-John Wick, aesthetics with clear callbacks to the bygone 1970s era of Blaxploitation cinema, specifically the merciless gun-toting femme-fatale exploits of Pam Grier in classics like Coffy and Foxy Brown. The film's newly-released trailer if proof of that notion.
Indeed, the Proud Mary trailer offers very little explanation, nor does it seem to demand any. The clip follows Taraji P. Henson's titular Mary, starting with a relaxing morning routine, accessing a boudoir-hidden personal armory filled with weapons tha rival that of any Kingsman member, quickly building to a high-impact montage of disguised intrigue, bullet-ridden car chases, murderous madness and, of course, an explosive crescendo; all while the eponymous soulful sounds of Ike & Tina Turner's famous cover of Creedence Clearwater Revival's "Proud Mary" plays.
As if the Blaxploitation influence wasn't prevalent enough in the trailer, check out this poster for Proud Mary, which showcases a familiar font that's immediately indicative of the old-school genre.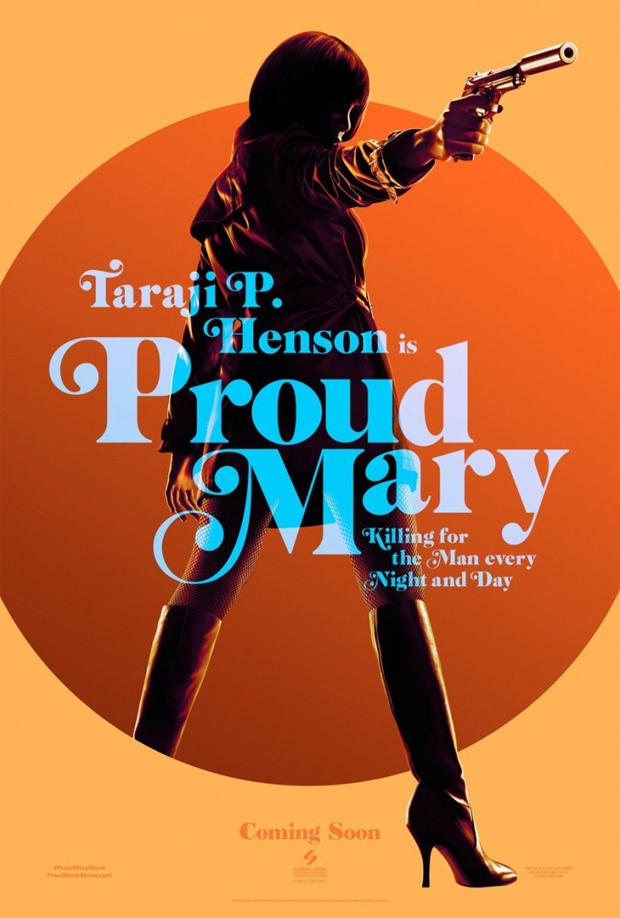 Proud Mary could become the most prominent starring role of Taraji P. Henson's career. It's the culmination of a career surge resulting from a powerful dramatic performance in the Oscar-nominated fact-based 2016 film Hidden Figures and her co-starring role on Fox's primetime music industry soap opera Empire. She previous fielded television runs on Person of Interest, Boston Legal and The Division, also appearing in the remake of The Karate Kid.
Neal McDonough (Arrow), Danny Glover (Lethal Weapon), Xander Berkeley (The Walking Dead), Margaret Avery (Being Mary Jane), Billy Brown (How to Get Away with Murder) and young Jahi Di'Allo Winston (Feed the Beast) also appear in the film.
In the director's chair for Proud Mary is Iranian-born filmmaker Babak Najafi, who recently helmed the 2016 Gerard Butler-starring blockbuster sequel London Has Fallen and was also behind the camera for a few episodes of the Cinemax series Banshee. Najafi works off a script by Steve Antin, John Stuart Newman and Christian Swegal.
Proud Mary wants you to make your big wheels keep on turnin' to get to a theater to watch it when it debuts January 12, 2018.
Read and download the full Den of Geek SDCC Special Edition magazine here!