News
Producer Brian Rogers discusses US Godzilla reboot
The producer of the forthcoming Godzilla reboot hints at a new, more sympathetic approach to the franchise…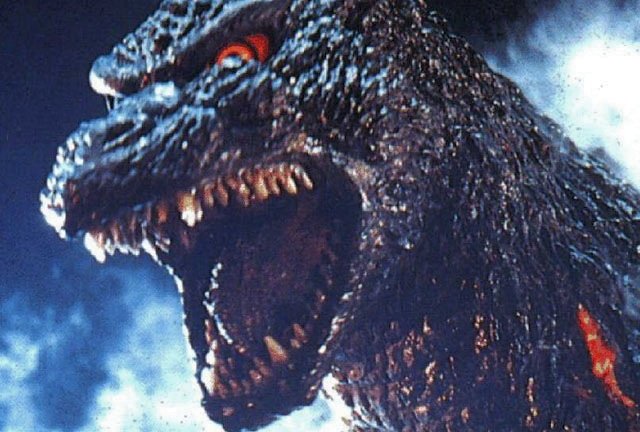 If you're like me, you'll have been less than impressed with Roland Emmerich's expensive but insensitive handling of the mighty Godzilla back in 1998.
The radiation-enhanced lizard has been wrecking havoc in Japanese cinema since Ishiro Honda's classic original, called simply Godzilla (or Gojira), appeared in 1954.
Yet, despite all the cash and once cutting edge computer trickery at Hollywood's disposal, the American take on Godzilla carried none of the personality of its eastern forebear, and felt at times like an outsized homage to the tail end of Spielberg's The Lost World, in which dinosaurs ran amok in downtown San Diego.
I just hope Legendary Pictures' reboot, currently in the works, can retain more of the monster's character, even if it simply means placing a man in a big rubber suit and having him stamp all over a model city, in true Godzilla style.
At the very least, the producer of the Godzilla reboot, Brian Rogers, is making all the right noises. Collared for a brief interview with the website Zennie 62, Rogers suggested that his approach to the property will be similar in spirit to Christopher Nolan's handling of Batman.
"In terms of the reboot […] Legendary made it clear they wanted to pay homage to the original Godzilla character, and did not want to make the same decision Sony did, which was […] more of an iguana-like character laying eggs. They wanted it to go back to more-or-less the history of the project, but again, because it's a reboot, bring it into the 21st Century. Like what Legendary did with the Batman, where they reinvented Batman, bringing in new elements to make it a stronger project."
When asked if the character would face another giant creature, as he had in so many of Toho's films, Rogers hinted that a potential Godzilla Vs Mothra feature could soon be in the offing.
"I think I can safely say there will be a monster, or monsters that Godzilla will fight," Rogers said. "I think traditionally, those are the kinds of situations the fanbase wants to see. The original Sony version, in my opinion, not having another monster for them to fight was a drawback rather than an asset, and having Godzilla fight the US Army was not the same spirit of the character."
It certainly appears that Rogers has a genuine knowledge and affection for the Godzilla character, so there's at least a fighting chance that the reboot, due out in 2012, will display the unique personality the 1998 movie so desperately lacked.
Unsurprisingly, any hope of the US Godzilla being a portrayed by a man in a rubber suit have been crushed, with Rogers confirming that the monster will be entirely computer generated. This is a shame, because future multiplex audiences will be denied the sight of epic destruction such as this…