Reviews
Prison Break season 3 region 1 DVD boxset review
Ben checks out the US release of Prison Break's third season…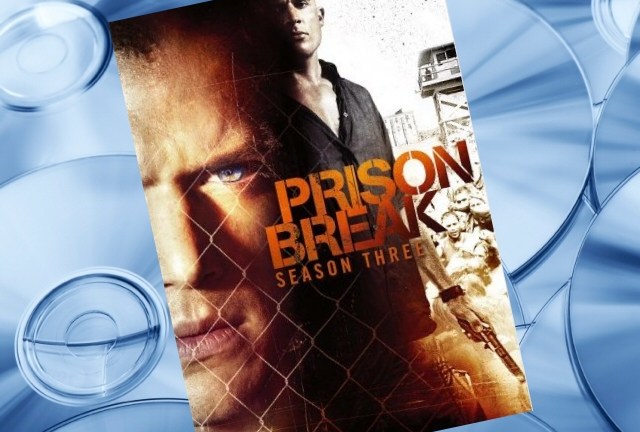 Previously, on Prison Break, Michael Scofield has helped his innocent brother escape Fox River Penitentiary and then evaded both the authorities, and the mysterious 'Company', all the way to Panama. We have enjoyed/endured a season behind bars and a season on the run.
Now in its third year it is – as the marketing promised us – new prison, new break. Paul Scheuring and team have put Scofield back behind bars. But this is no ordinary penitentiary. This is Sona, a federal prison in Panama home to the worst criminality has to offer, where the inmates are left entirely to their own devices, any grievances are settled in a brutal man-on-man fight to the death, and the only way out is seemingly in a body bag. Needless to say, Michael has a hard time fitting in.
This time the dynamic has changed: Michael's brother, the now exonerated Lincoln, works from the outside, trying to one-up the dangerous, beautiful, uber-bitch Susan B, the Company's dirty girl, who has his son, LJ, and Michael's love interest, Sara, held hostage. The Company wants Michael to help an inmate named Whistler escape, for what ends they, or he, aren't letting on. Joining Michael and Whistler is former prison guard Bellick, disgraced FBI agent Mahone and serial murderer T-Bag, the gloriously wicked Robert Knepper. Throw in the towering Robert Wisdom as self-appointed Sona chief Lechero and you have a cauldron of boiling mistrust and violence spilling over at every available opportunity.
The series improves on DVD, where the intricate serial structure isn't interrupted by weekly or even bi-weekly stoppages. Standout episodes here include the first explosive escape attempt in Bang & Burn featuring a brilliantly choreographed rooftop brawl, and Under & Out, where a neat twist leaves three characters caught red handed in the yard during Michael's orchestrated run for freedom. The show's secret weapon remains star Wentworth Miller, who manages to hold the screen with fierce intensity yet injects Michael with enough human sympathy to gloss over the increasingly dubious moral situations the character is cornered into. Despite its problems with the writer's strike, the season is able to conclude on at least a partly satisfying note, leaving an intriguing set-up for what one hopes will be a forth and final year.
As for the remainder of the package, Season 3: Orientacion, a short making of documentary, features interviews with the primary cast, talking about their characters and the impressive sets built by the design team. There is also a featurette on the making of Hell Or High Water, the season's penultimate episode, with the crew explaining the difficulties of shooting on and under water. Mini featurettes Director's Takes talk to the show's numerous helmers and provide an insight into the shooting of particular scenes, along with cast interviews. They're effectively extended TV spots serving as plugs for the rest of the season, but do provide a varied amount of behind the scenes footage that holds interest, including the finer points of stunt, squib and make-up work. Finally, a set of spots called Between Takes work in a similar way, following the actors on set with accompanying interviews on how they get into character. We even get a taste of actor Chris Vance's guitar playing.
The special features are predictably light TV fare, and at least one director commentary would have been a welcome addition. What does come across, however, is how much fun the cast and crew have making their show, and how much respect they have for the dedicated fan base. These men and women know what kind of series they're making and clearly don't take it, or themselves, too seriously.
The best news, however, is the quality of this transfer. Utilising its beautiful Panama locations, this is ordinarily a great looking show, but looks even more spectacular on a high definition TV. Every trick, twist and brawl is crystal clear, and the 5.1 surround sound is of an equally high standard.
Prison Break had a brilliant original premise, and the fact that it was once considered as a 14-part miniseries produced by Steven Spielberg makes one wonder how it might have turned out, most likely as a tightly plotted drama that knew when to call it a day. But American network television doesn't work like that. And to be fair to Scheuring and company, Prison Break is still pulling in its audience and delivering the satisfying character twists that have become the show's trademark. When operating at its peak, this is still an addictive weekly crowd-pleaser that at least shakes up its format more dramatically than its tired Fox stable mate 24.
Show:
Extras
: