News
Prince Documentary Coming to Netflix
Prince's estate chooses Ava DuVernay to direct multi-part documentary on the late artist.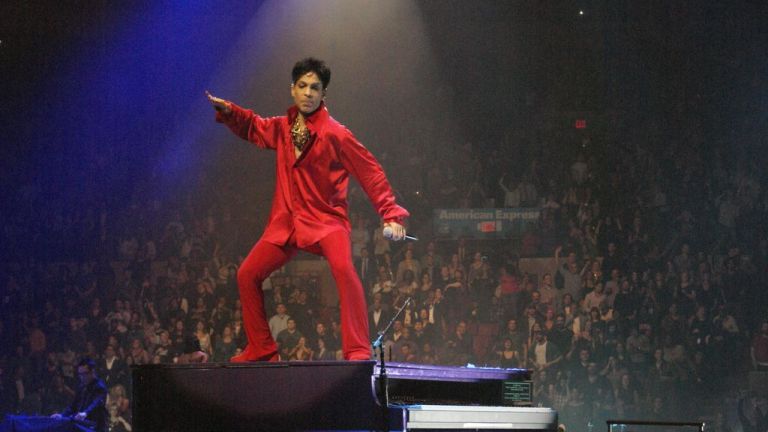 "Man, I hate makin' movies," Prince sang on "Movie Star" off his twentieth album Crystal Ball. But he lived his life more cinematically than most musicians or stars of the silver screen. He was also one of the most documented. He has thousands of hours of unreleased songs in a vault, and recorded many with video footage. Ava DuVernay will go through the archives to direct a multi-part Prince documentary on for Netflix, according to Variety. The documentary will cover Prince's entire life.
DuVernay, who directed Netflix's 2016 private prison exposé 13th, which was nominated for an Oscar for best documentary feature, as well as Selma , Queen Sugar and the upcoming Central Park Five series, has the full cooperation of Prince's estate, which provided interviews, archival footage, and photos for the project.
Further reading: Netflix's Central Park Five Cast Revealed
DuVernay made her film debut with This Is the Life from 2008. The film documented Los Angeles' 1990s era alternative hip-hop scene. She is also working on DC's New Gods.
The report also says Apple Music is working on a documentary about Prince and the Revolution's legendary August 1983 concert at Minneapolis' First Avenue. Prince premiered several songs which would be featured on his Purple Rain album. It was also the first time guitarist Wendy Melvoin played live with the Revolution.
Further reading: The Dark History of Prince's Black Album
Prince, whose legal name was Prince Rogers Nelson, died of an accidental overdose of counterfeit Vicodin pills that were laced with fentanyl in 2016. His estate promises most of the music he made will find its way to listeners. Warner Bros. Records released Piano & a Microphone 1983, an intimate collection of songs he performed solo on the piano, on Sept. 21.
Prince: More Than A Lifetime's Worth of Music
Sony Music Entertainment and the Prince Estate dropped Prince's entire NPG era catalog of 19 previously released album titles originally released between 1995 and 2010, as well as previously released singles, B-sides, remixes, non-album tracks, live recordings and music videos recorded before 1995. The albums include The Gold Experience, Emancipation (1996), Rave Un2 the Joy Fantastic (1999), The Rainbow Children (2001), Musicology (2004) and Planet Earth (2007). Music from the 1978 to 1996 era will be available in the U.S. from Sony/Legacy, starting in 2021. The albums include Prince (1979), Dirty Mind (1980), Controversy (1981), 1999 (1982), Around the World in a Day (1985), Sign 'O' the Times (1987), Lovesexy (1988), Diamonds and Pearls (1991) and [Love Symbol] (1992). The soundtrack albums Purple Rain (1984), Batman (1989), Parade (1986), and Graffiti Bridge (1990), are not included.
Netflix and the Prince estate haven't officially confirmed the documentary project, so there is no word yet on a release date.
Culture Editor Tony Sokol cut his teeth on the wire services and also wrote and produced New York City's Vampyr Theatre and the rock opera AssassiNation: We Killed JFK. Read more of his work here or find him on Twitter @tsokol.
Read and download the Den of Geek NYCC 2018 Special Edition Magazine right here!