News
Prince Death Investigation Sought in Fan Petition
Prince was renowned for living a healthy life. He died of an overdose and fans want to know how.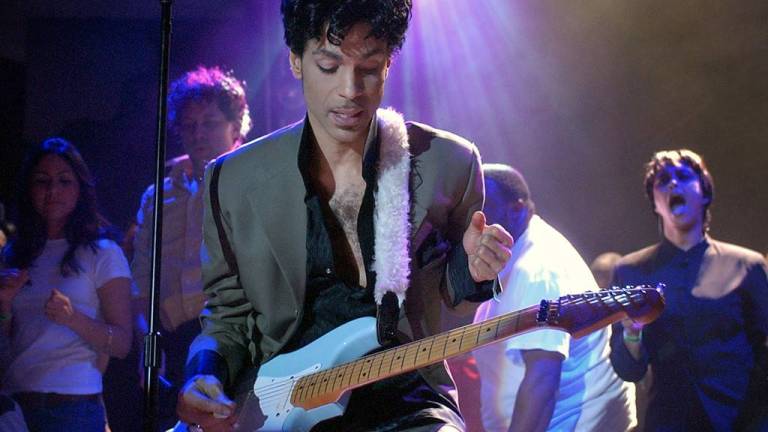 Thousands of Prince fans delivered a petition signed by more than 6,000 people to the U.S. Attorney's Office's District of Minnesota asking federal authorities to open a grand jury investigation into his death, according to the Minneapolis Star Tribune. Nicole Welage, one of the petition's organizers, says there are too many unanswered questions in the artist's accidental fentanyl overdose in 2016.
"He led a clean life, and he's being completely painted as a drug overdose — another Elvis," Welage told the Star Tribune. "We don't believe that's what happened."
The petition organizers studied 214 pages of investigative documents as well as the transcript of the 911 call that was made after Prince was found in his Paisley Park home. The petition cites the $30,000 civil settlement Dr. Michael Schulenberg made with the U.S. Attorney's Office in Minnesota.
Fentanyl is not the drug Schulenberg prescribed. Schulenberg issued a one-time prescription for Percocet to Prince's drummer and friend Kirk Johnson, according to the Carver County Attorney's Office. Schulenberg agreed to pay the fine to settle civil allegations he prescribed drugs to someone else knowing that Prince would take them.
Prince: More Than A Lifetime's Worth of Music
Prince, whose legal name was Prince Rogers Nelson, died of an accidental overdose of counterfeit Vicodin pills that were laced with fentanyl, according to the Carver County attorney's office. Federal, state and county investigators spent nearly two years looking into Prince's death. Law enforcement was unable to determine where Prince got the drug that killed him. The petition seeks to have a grand jury "properly investigate his death."
Prosecutors said there is no credible evidence that will lead to federal criminal charges. The U.S. Attorney's Office declined to comment on the petition.
Prince Estate to Release New Music From The Vaults
Six of Prince's siblings filed a wrongful death lawsuit in in Hennepin County District Court in Minneapolis last month. The family sued Iowa Health System, UnityPoint Health, Walgreens, North Memorial Healthcare and Minnesota physician Michael Schulenberg, according to CNN. The lawsuit outlines the dates Prince visited the facilities and alleges "all of the defendants had an opportunity and duty during the weeks before Prince's death to diagnose and treat Prince's opioid addition and to prevent his death. They failed to do so."
The lawsuit alleges failures by Dr. Schulenberg, and "departures from the standard of acceptable medical practice had a substantial part in bringing about Prince's death." Dr Schulenberg denied any wrongdoing. The lawsuit replaces one that was initially filed in Illinois in April.