News
Primal: Famke Janssen Joins Nicolas Cage Animal Actioner
Cage will rage as a big game hunter stuck on a ship with his prey in action film Primal.
Snakes on a plane? How about Cage on a rage…. on a boat! Okay, admittedly not as catchy, but I'm sure some marketing executive is already hard at work on a memorable tagline for Nicolas Cage's new film, Primal.
In Primal, Cage – the former Leaving Las Vegas Best Actor Oscar winner-turned eccentric, paycheck-chasing, cult icon – will play a big-game hunter working on behalf of a zoo. He must survive on a Hispanic freightliner (it was Greek in a previous draft,) after his haul of dangerous, exotic wild animals is set free by an escaped political assassin, aboard the ship to be extradited to the U.S. The animals, including a rare White Panther, wreak havoc, chaos ensues.
Famke Janssen joins Primal as Nicolas Cage's co-star, reports Deadline.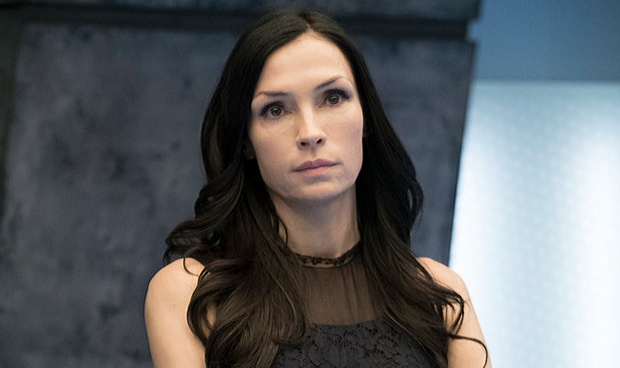 Janssen's character, described as a neurologist lieutenant in the U.S. Navy, will be put opposite star Nic Cage as he (in all likelihood,) delivers an array of animal-based puns while putting down attacking jungle beasts sounds like the best/worst movie ever. – And we couldn't be more excited!
Janssen, the former Jean Grey/Phoenix actress of the X-Men movies, and deadly-thighs-brandishing GoldenEye Bond girl villain, is coming off roles in comedy films Once Upon a Time in Venice and All I Wish, with recent television runs on NBC's cancelled spinoff, The Blacklist: Redemption, a recurring run on ABC's How to Get Away with Murder and a starring role in the defunct Netflix series, Hemlock Grove.  
Primal will be the directorial debut of Nick Powell, a prolific stunt coordinator whose resume includes films such as The Bourne Identity and X-Men: The Last Stand (in which Famke Janssen went full Phoenix). Powell will work off a script by TV movie vet Richard Leder.
Primal will be the first film released by Wonderfilm Media, a finance, development, and production company based in Vancouver and Beverly Hills, created by Kirk Shaw, Daniel Grodnik, Jeff Bowler, and Bret Saxon. The film is set to begin production on April 10 in Puerto Rico; a substantial shift from its previously scheduled October 23 start.