News
Power Rangers Movie Inspired By Classic Series… And Teenage Mutant Ninja Turtles?
That's right, the Power Rangers movie director drew inspiration from MMPR and TMNT.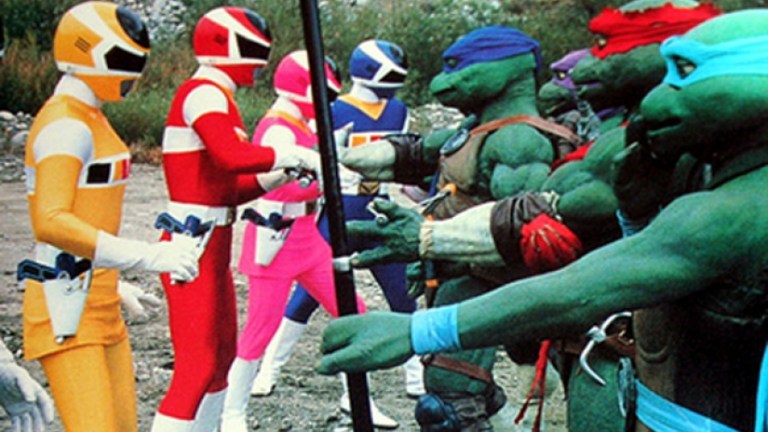 If you were a kid growing up in the '80s or '90s, you probably loved both Power Rangers and Teenage Mutant Ninja Turtles. They were inescapable, with toys lining every shelf and big budget movies riding the wave of their initial successes.
Now over twenty years later Ninja Turtles has already returned to the big screen for two films and Power Rangers is about to release its own reboot.
Power Rangers movie director Dean Israelite fondly remembers growing up with both franchises even if he didn't stay a hardcore fan of both. Much like many kids, after a few years he put it away and moved on. When he got the job on the Power Rangers movie, Israelite went back and rewatched the classic Mighty Morphin' episodes.
"I watched the first season. I watched it a little to brush up on the mythology but also to just remind me of what I felt."
He also watched select classic episodes of Teenage Mutant Ninja Turtles, not because the movie was going to have Turtles in it but, "I was trying to do was capture what I used to feel when I was watching these things. I wanted to imbue that feeling into the movie."
We of course asked if he'd seen the infamous Power Rangers and Ninja Turtles team up that took place during Power Rangers In Space. "Yes," he laughs. "It's great! It's one of those things where you remember what nostalgia feels like."
With Power Rangers directly playing on the nostalgia of the twenty and thirty year olds going to see it, what does Israelite think the appeal of nostalgia properties like Power Rangers or TMNT is?
"I think part of it is it helps you combat fear. It takes you back to a place where you feel completely safe. I've been thinking about it a lot lately and it's something everyone talks about. We're in the era of nostalgia. Everyone is bringing back things that will create these feelings of nostalgia. I've started to think about why? I think part of it is it makes you feel empowered."
If there's any movie that will make you feel empowered, it's Power Rangers.
The movie opens March 24, 2017.
You want Rangers? Shamus Kelley advises you gotta go through Turtles. Follow him on Twitter!