News
Power Rangers Director Dean Israelite Tackles Sci-Fi Movie Unexplained Phenomenon
Dean Israelite, the helmer behind the 2017 Power Rangers reboot movie, will direct the sci-fi film, Unexplained Phenomenon.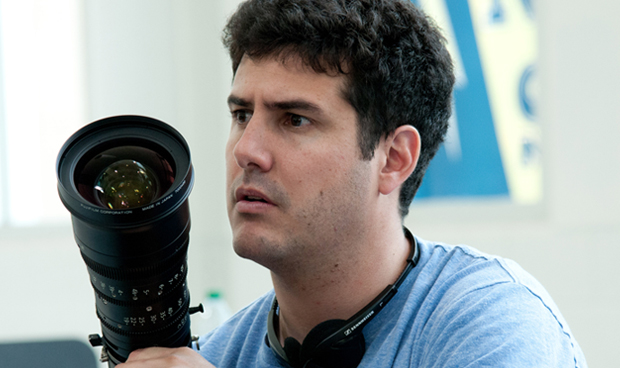 While the 2017 Power Rangers reboot movie didn't quite turn out to be a lucrative generations-crossing property tentpole, it did serve as a mainstream coming out party for its director, Dean Israelite. Now, the helmer puts down his proverbial power morpher to move on to a different avenue of the sci-fi genre, attached to the mystery movie, Unexplained Phenomenon.
Studio Amblin Partners has tapped South African helmer Dean Israelite to direct Unexplained Phenomenon, reports Deadline. He will work off a script by Andrew Deutschman and Jason Pagan, the duo who wrote the (uncharacteristically cinematic,) 2015 found-footage horror franchise sequel Paranormal Activity: The Ghost Dimension and, in the same year, teen time travel film Project Almanac, which Israelite directed. They are joined by Amblin Partners producers Alex Heineman and Andrew Rona.
Unexplained Phenomenon (titled after the FBI's classification of unsolved incidents,) is reportedly a fact-inspired film, centering on a family who find a mysterious object with strange powers that subsequently sends their life into complete disarray. Consequently, the object-finding family turn to a purported expert in this supernaturally esoteric field, who is joined by her teenage daughter. The investigative duo forms a connection to the power of the object and attempt to discern the reasons for the calamity it has wrought on the family.
Israelite saw his flashy Power Rangers reboot (released on March 24, 2017,) fall somewhat flat, earning $85.3 million domestic and $56.9 million foreign, which collectively banked around $142.3 million, barely covering its $100 million budget, after expenses. An often-cited reason points to the reboot film's PG-13 rating for a normally kid-friendly franchise. However, it remained a notable blockbuster CV entry for Israelite and Amblin Partners seem to think that he can help steer their ship of Unexplained Phenomenon into similar (hopefully more successful,) franchise designs.
Indeed, plans for Unexplained Phenomenon are reportedly transparent over at Amblin Partners, which has multi-movie plans. The cited roadmap for the franchise already name-drops classic sci-fi/horror franchises with the slow-burn extraterrestrial meetings of Close Encounters of the Third Kind and the television-invading evil spirits of Poltergeist, which should give us a good clue about what's in store for the film, thematically.
There's no word yet on when we can expect Unexplained Phenomenon, but we'll keep you apprised of the developments.
Read the full Den of Geek NYCC Special Edition Magazine right here!